Your Wilting Retirement: Company 401(k) Plans Get Stingy
Companies are getting stingy with 401(k) plans
by and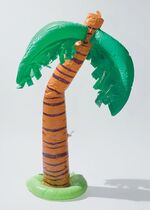 AOL Chief Executive Officer Tim Armstrong touched off a controversy in early February after he announced plans to change the timing of the company's 401(k) matching payment, citing spiraling health-care costs, including $2 million AOL spent on care for "distressed babies." Employees cried foul, Armstrong quickly apologized, and the company reversed its decision.
Without attracting the same notice, other companies including JPMorgan Chase, Oracle, and Caesars Entertainment have reduced the amount or delayed payment of 401(k) matching funds and dragged out vesting schedules, making it harder for employees to save for old age, according to hundreds of government filings analyzed by Bloomberg.
A difference of 3 percentage points on a matching contribution can add up to hundreds of thousands of dollars over the course of a career. "There's been an implicit contract for years and years—workers save and companies match—but now they're changing the rules," says Brigitte Madrian, a Harvard Kennedy School professor who studies retirement policy and corporate management. "Most individuals can't do it on their own. We're going in the wrong direction."
Corporate tinkering with 401(k)s accelerated in the wake of the 2008 financial crisis. About 18 percent of 334 companies surveyed by consultant Towers Watson suspended or reduced contributions to conserve cash. Yet when the liquidity crisis subsequently eased, 23 percent of companies that reinstated matches offered less generous contributions than before the recession.

Caesars Entertainment suspended its 401(k) match in 2009, when it was 50 percent of employee contributions up to 6 percent of pay. When the company reinstated the match three months into 2012, the maximum contribution was $450 for that year, and it was $600 for all of 2013. Gary Thompson, a company spokesman, declined to comment on the change. Hewlett-Packard lowered its match during the financial crisis from 6 percent to 4 percent, where it has stayed. "The change was made to align with comparative companies," says HP spokesman Michael Thacker.
Another form of skimping occurs when companies delay 401(k) matches until the end of the year, as AOL had proposed to do, or early the following year. IBM shifted last year to a lump-sum payment in 2013, citing competitive pressures. Workers who left the company before Dec. 15 didn't get their match for the year. JPMorgan began delaying matching contributions in 2009. A spokeswoman for JPMorgan declined to comment on the move.
Companies also save costs through lengthy vesting requirements, forcing employees who leave to forfeit unvested contributions. Employees at Oracle, for instance, are 25 percent vested after one year of employment, another 25 percent after a second year, and fully vested after four years. In 2012, Oracle put $3 million in forfeited payments toward its matching contribution obligations, according to government filings. An Oracle spokeswoman declined to comment. "Younger workers who tend to be more mobile are really going to get hammered by this," Harvard's Madrian says of delayed matches and long vesting schedules.
Employers are under no obligation to make matching contributions to 401(k) plans, as they usually are with traditional pension plans, and can alter the terms without seeking government approval. Facebook, which offered no company match in 2012 and 2013, plans to provide a match this year "as part of a comprehensive set of benefits," says Tucker Bounds, a company spokesman. The company will decide whether to make a contribution in subsequent years.
Whole Foods Market provides an annual match of $152 based on a formula of 15.2 percent on the first $1,000 that workers contribute. "In addition to our 401(k) plan, we offer benefits that our more than 80,000 team members have the opportunity to actually vote on, including paying only $0-$15 per paycheck for health insurance premiums, robust store discounts, and paid time off that carries over," Mark Ehrnstein, global vice president for team member services at Whole Foods, wrote in an e-mail.
Other companies are more generous. Kroger, the grocery store chain, matches 100 percent of workers' contributions up to 3 percent of salary and 50 percent of the next 2 percent. It generally also pays an additional contribution of 1 percent to 2 percent based on tenure. Amgen contributes 5 percent of workers' salaries whether they put money in or not and matches contributions of as much as another 5 percent of employee pay.
Originally conceived as a supplement to pensions, 401(k) plans have since mostly replaced them. The median balance in 401(k) and individual retirement accounts for households headed by people ages 55 to 64 who had accounts at work was just $120,000 in 2010, according to the Center for Retirement Research at Boston College. Those savings will provide only $4,800 a year, assuming seniors withdraw 4 percent annually, the amount recommended by retirement benefits experts to ensure retirees don't run out of money. Financial planners say retirees need savings of at least 10 times their annual income to live comfortably.
A difference of a few percentage points in a company match can make a huge difference come retirement day. A 25-year-old worker with a starting salary of $25,000 whose employer matched 3 percent would see her 401(k) balance reach $624,062 if she saved consistently until age 65 and got 6 percent annual returns, according to calculations by Jack VanDerhei, research director at the Employee Benefit Research Institute.
All things being equal, that person would have $812,636—or 30 percent more—if her company matched 6 percent. The analysis assumes an annual wage growth of 3 percent, so the worker's ending salary at age 65 is $81,550. "Top executives with high compensation likely don't care what their company contributes to a 401(k)," says Mike Alfred, CEO of BrightScope, a San Diego firm that ranks retirement plans. "But for employees in the ranks, it can mean the difference between financial security and scarcity in old age."
Before it's here, it's on the Bloomberg Terminal.
LEARN MORE