The Forecast for Air Travel: Thanksgiving Volume Once a Week at Major Airports
Harold L. Sirkin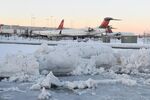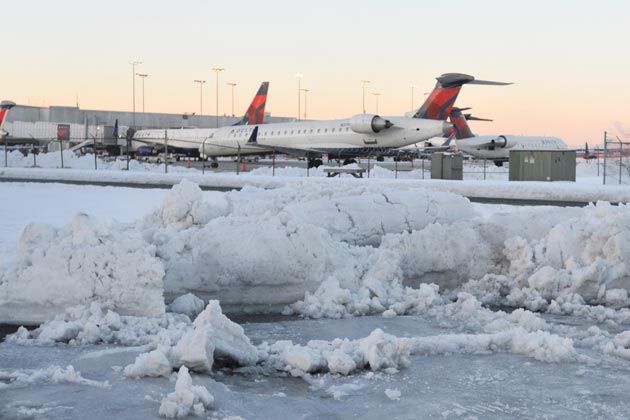 As frustrated air travelers are reminded every winter, when snow and ice storms cripple many of our busiest airports, forcing the cancellation of thousands of flights, you can't fight Mother Nature.
Still, we can fight human nature, especially the NIMBY ("Not in My Back Yard") impulse, which threatens to permanently harm U.S. air travel. What Mother Nature can't do, activists and politicians can: Halt progress.
We've all experienced inconveniences and delays caused by problems that have nothing to do with the weather, including being 20th in line for departure due to too few runways, experiencing endless waits because a gate isn't available, and having to take an inefficient (read longer) route because of airspace capacity problems.
These problems are getting worse, and not enough is being done to solve them. According to a recent U.S. Travel Association report, 24 of the top 30 airports will within five years experience passenger levels equal to the Wednesday before Thanksgiving at least one day a week—a situation already common at JFK, McCarran Las Vegas, Orlando International, Chicago Midway, and other major airports.
Chicago O'Hare, my home away from home, is trying to do something about it. Since 2005, O'Hare has been on a modernization push, adding an additional runway and control tower to land planes on three runways simultaneously and increasing capacity from 96 planes per hour to 112. A second new runway is planned.
But don't start booking flights through—or to—O'Hare: Despite all that work, the Chicago Sun-Times in January reported that there were fewer on-time arrivals in November than in November 2012, while cancelled fights had risen by 56 percent. While weather delays were an obvious contributor, these numbers are not encouraging. Still, Chicago is trying.
Contrast this with New York's JFK, America's busiest international gateway airport. Due to the heavy volume of traffic at JFK and New York's other two primary airports—LaGuardia and Newark—Federal Aviation Authority regulations limit the number of peak hour takeoffs and landings at each airport, to 71 at LaGuardia and 81 at JFK and Newark. Demand during peak hours is higher than that, often reaching 90 to 100 flights per hour. And in 10 years, according to one recent report (PDF), demand could reach 110 to 130 flights per hour, not only at peak times, but all day, every day.
The problems at JFK, according to the Eno Center for Transportation, a Washington-based think tank, stem from the airport's four intersecting runways. Efforts to solve these problems by adding new runways or reconfiguring the existing runways have consistently run into headwinds from local activists. As a result, little has been done to increase takeoff and landing capacity.
While these aviation-related problems might seem like little more than headaches, that's far from the case. Air travel today is vital to the economy and vital to the success of our nation's businesses, generating as much as $1.3 trillion in annual economic activity, according to a 2011 Federal Aviation Administration report (PDF), "The Economic Impact of Civil Aviation on the U.S. Economy."
Failing to invest in improving our airports and air traffic control system puts the United States and U.S. businesses at a disadvantage, especially as other countries build out their airspace infrastructure at a rapid pace in preparation for a world of increased global travel.
Countries that build airports for the future will win the future. For them, the sky's the limit.
Before it's here, it's on the Bloomberg Terminal.
LEARN MORE