Customized Bordeaux Offered as U.K.'s Berry Bros. Joins VINIV
Guy Collins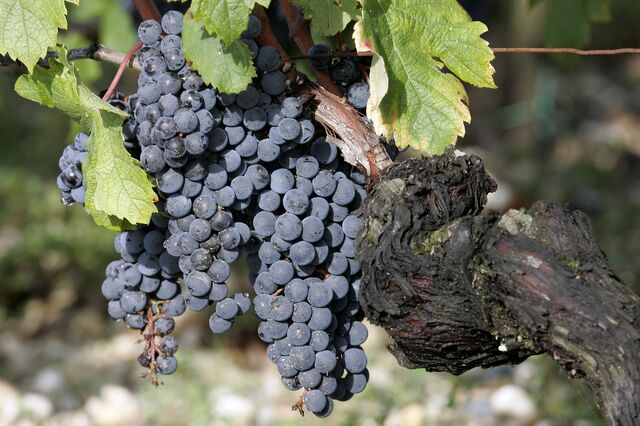 Bordeaux-based VINIV has teamed up with London merchant Berry Bros. & Rudd to attract more clients to blend their own wine from grapes harvested around the French region under supervision from local winemakers.
VINIV, founded by Stephen Bolger and co-owned by Jean-Charles Cazes, chief executive officer of Pauillac wine estate Chateau Lynch-Bages, charges a minimum of 6,900 pounds ($11,500) for a barrel producing 288 bottles, with prices varying above that level depending on grapes used, Bolger said in an interview in London this week.
The VINIV initiative dates back to 2009, as Asian demand was driving a bull market in Bordeaux wines, and the offering continued during the downturn in prices of the past two years. The company is targeting the U.K. and Hong Kong markets through Berry Bros. as it aims to expand its international client base.
"It's true wine production from beginning to end," Bolger said. "Berry Bros. gives us the opportunity to move to a completely different scale in terms of exposure to what we do."
Bolger said about 50 percent of clients are currently in Europe, with 35 percent in North America and the rest in Asia.
Lynch Bages
VINIV, located in the village of Bages in the Pauillac region north of the city of Bordeaux, operates its own winery run by Lynch-Bages estate winemakers with supervision from wine consultant Eric Boissenot. The project is being marketed as Bordeaux producers are looking to preserve their traditional client base while seeking to generate fresh demand for their wines against competition from New World rivals.
"This helps us to reach to the consumer level and to interact more with our customers," Cazes said in an interview after a presentation at Berry Bros. in London. "VINIV is also a way to strengthen that link to our historical markets and to offer a broader perspective on Bordeaux."
Grapes used in the blending come from old-vine vineyards across Bordeaux, from appellations including Pauillac and Saint-Emilion as well as Saint-Estephe, Canon Fronsac and Graves.
"The selection of vineyards they have is incredible," Berry's Bordeaux buyer Max Lalondrelle said, citing blind tests conducted as the Berry team assessed its involvement in the project. "Some of them are in areas which you wouldn't think could produce such good wines."
The project is being overseen by the Cazes family, which through Domaines Jean-Michel Cazes owns Chateau Ormes de Pez in Saint-Estephe and vineyards spread through Graves, Languedoc and Chateauneuf-du-Pape as well as its flagship Lynch-Bages estate in Pauillac.
Before it's here, it's on the Bloomberg Terminal.
LEARN MORE