Highlights from the Candy Crush IPO Filing: 500 Million Downloads and Counting
by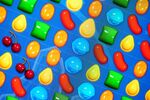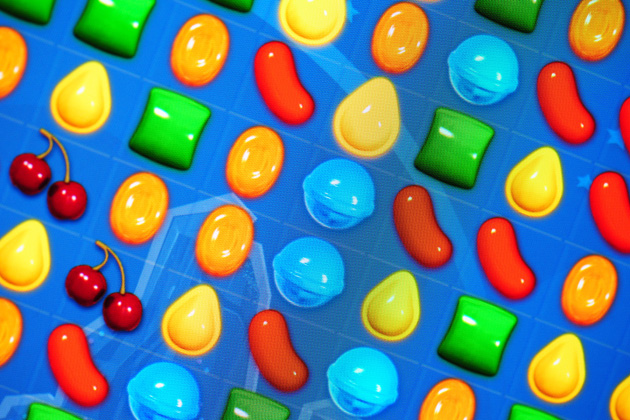 King Digital Entertainment, the Irish maker of the addictive mobile game Candy Crush Saga, made its pitch to potential investors for its initial public offering this morning, revealing in a U.S. Securities and Exchange Commission filing just how good its business has been.
Every month, millions of people download King's free apps, only to pay up for little digital trinkets that help them make progress in its games. People managing huge investment funds are probably just as hooked as the rest of us on those blinking jelly beans. But to find success as a public company, King will have to persuade them that it isn't just a sugar rush—a Zynga sequel. Here's what you need to know as the company begins its dance with potential investors:
1) The number of users is bonkers. (More even than one might expect.) King games have been downloaded on 500 million mobile devices, almost one game for every person in Brazil and the U.S. What's more, about 408 million of those consumers play at least one game a month; some 124 million play every day.
2) The candy is cheap. Making a mobile phone puzzle of blinking suckers, as one might suspect, is not expensive. King has only has 665 employees and parcels development out to small, autonomous teams of designers working with a "startup" mentality. Last year, the company spent $110.5 million on research and development, roughly 6 percent of sales. Facebook, in comparison, spent 18 percent of last year's sales on research.
This suggests that King is no one-hit wonder. It has already made dozens of games and distributes widely only those few that show great potential. Here's how the company described it in its SEC filing: "We believe we have a repeatable and scalable game development process that is unparalleled in our industry."
3) King buys business. The company says many of its gamers find its offerings "organically"—through friends, word-of-mouth, or glancing at the screens of strangers in airports. King also pays to target potential users on social networks. Every day, it operates thousands of such marketing campaigns. King has been in business since 2003, but its games took off when platforms such as Facebook refined small-scale marketing strategies.
4) Candy Crush is basically like paying your taxes. How has such a seemingly mindless puzzle of blinking and beeping so thoroughly captivated so many? That's the obvious question for any non-Candy Crusher who has peeked at a King game in progress. And that will be the question confronting hedge-fund honchos thinking about buying the stock.
The answer is simple. King's games attempt to provide "a sense of achievement." The puzzles are just challenging enough—and short enough—to provide a little dose of progress. Basically, the company has replicated the fulfilling feeling of loading the dishwasher or flossing your teeth. Exhibit A: King's No. 2 game is called Pet Rescue.
5) More Crushers prefer "free." King says it's committed to providing free games and being transparent about its pricing for digital add-ons—possibly a little too transparent. Most people clicking and swiping away on its platforms never turn over a dime. For each monthly user in the past quarter, King Digital collected just $1.48 in revenue and 39¢ in profit. That's not necessarily shabby, given how little it costs to serve that customer, but there's evidence that Candy Crushers are growing even more tight-fisted.
In the past quarter, as King convinced 47 million additional people to play its games on a monthly basis, the ranks of "monthly unique payers" shrank by 847,000. If it wants a sweet IPO and a long future, that's a puzzle King will have to solve.

Before it's here, it's on the Bloomberg Terminal.
LEARN MORE