With K-Cup Deal, Coca-Cola Invites Itself Back Into Your Home
by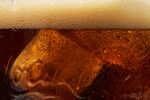 Americans have a waning taste for soda. It's not just the calories—even diet soda sales are down. So it's no surprise that Coca-Cola reported another quarter of falling soda sales in North America, down 3 percent in the fourth quarter compared with a year earlier. The company's solutions include pouring $1 billion into global marketing by 2016, which will come from cost cuts. Coca-Cola's also finding new ways to get its beverages to more consumers—for instance, through the new Keurig Cold machines, as it announced two weeks ago.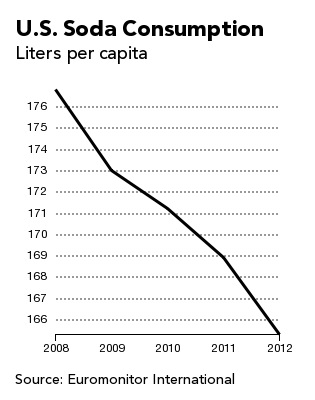 A soda is a soda, whether it comes from the supermarket or an at-home machine. The apparent appeal of single-serve machines—in coffee, anyway—is easy cleanup; nifty, gee-whiz customization; and the vaguely gimmicky flavor variety that tends to obscure how similar many taste. Keurig maker Green Mountain Coffee Roasters reported a volume sales increase of 12 percent for its pods last quarter, and even lesser coffee brands continue to see K-Cups as an exciting growth area.
In the world of soda, the zero-cleanup advantage doesn't apply in quite the same way as it does to coffee. But perhaps the variety of Coca-Cola's fizzy beverages and noncarbonated drinks such as teas, enhanced water, sports drinks, and juice on the upcoming Keurig Cold system will be enough to dazzle consumers and help them forget the bad associations keeping them away from store-bought soda. It does give uncreative relatives who already gifted a coffee-oriented Keurig another gadget to wrap up, too.
Coca-Cola Chief Executive Officer Muhtar Kent further explained the company's bet on Green Mountain—in which it invested $1.25 billion for a 10 percent stake—as a bet on homebodies: "When you look at how beverages are consumed at home, and when you look at trends in the next 10 years, people are going to spend more time at home. They're going to work more from home," he said during an earnings call on Tuesday. "Home is going to be an even more important place for people, for consumers, and I think we need to be present there with different technologies, different packaging, different ways to serve our brand."
Of course, to listen to Kent you would think people around the world had been stymied in their efforts to drink cans of Coke while at home. A home-fizzed soda is still soda, only with more bells and whistles.
Before it's here, it's on the Bloomberg Terminal.
LEARN MORE