Cinemax Tries HBO's Playbook—and the Softcore Stays
By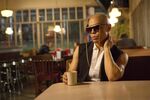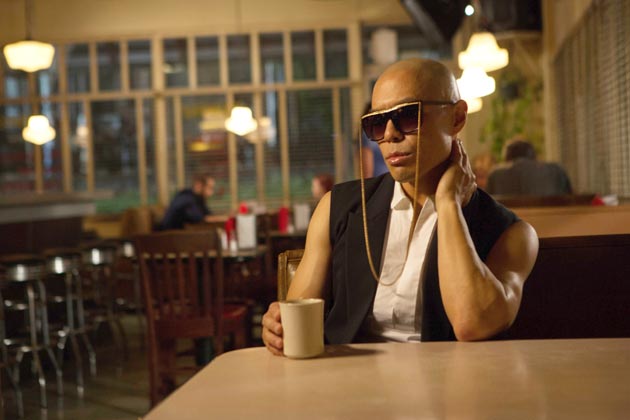 In the world of premium cable TV, HBO garners almost all the acclaim. But its younger and trashier sibling, Cinemax, is ready to make a bid for some of that attention and prestige.
The pay-movie channel turns 34 this summer, and executives at Time Warner are hoping to refresh the brand and boost its subscriber rolls with a new focus on original programs. With nearly 14 million U.S. customers, Cinemax seems unlikely to rival the upscale juggernaut HBO has become on the strength of big-budget originals such as Game of Thrones and Boardwalk Empire. For one thing, Time Warner isn't about to drop that kind of money on programming for what has always been its secondary add-on service.
Yet the company considers Cinemax "an under-appreciated asset" with potential for growth, as Jeff Bewkes, Time Warner's chief executive, told analysts on a conference call earlier this month. "We think the Cinemax investment in programming is a pretty good leverage point for revenue growth at Cinemax and at HBO."
Cable and satellite operators typically bundle the pair for a package discount since most people who plump for one premium channel, such as Starz or HBO, will usually go for a second. And as such rivals as Showtime and Netflix have built HBO-style lineups of their own original shows, the sales pitch for Cinemax has become less compelling. "The first order of business is to make it competitive in a very competitive landscape," says Michael Lombardo, the head of programming for HBO and Cinemax.
Much of HBO's original programming appeals to an urban elite, generating cultural buzz that has helped its customer numbers soar past 30 million in the U.S. Showtime followed a similar path, with Nurse Jackie, Homeland,, and The L Word giving pay-TV distributors a potent lure to help market the network to new customers. Historically, Cinemax has had almost none of its own unique content—the selling point was coming in a discounted bundle with HBO. To find a Cinemax show with culture cachet, you'd have to go back to the brief Max Headroom in the mid-1980s.
"I think it's necessary in today's market to have something that people talk about, or else people forget about you," says Deana Myers, a senior analyst with SNL Kagan. "You need to have a perceived value. And originals really help improve that branding."
Cinemax's Lombardo has embarked on a strategy similar what worked at HBO, just writ smaller. The goal is a prime-time schedule that will appeal to Cinemax's traditional male-skewing demographic that prefers drama and action flicks, with new series that reflect the same sensibility. So far there has been Banshee, about a sheriff in Pennsylvania's Amish region who happens to be a criminal, and Strike Back, an action thriller involving the pursuit of an international terrorist. This summer will bring a 10-episode drama from Steven Soderbergh called The Knick, starring Clive Owen and set in a Manhattan hospital circa 1900.
Cinemax will remain predominantly a destination for movies, just like HBO; even with all the media oxygen HBO sucks up due to its hit shows, 80 percent of its lineup is still movies. The new Cinemax programming mix will also have four to five new original series each year, Lombardo says, and perhaps some comedy specials. Oh, and the nudity stays. Many observers predicted that Cinemax's expansion to originals would mean the end of the after-dark softcore fare that earned the nickname Skinemax. While the naughty stuff will remain, production values are likely to rise as Cinemax begins developing its own original erotic series.
Executives are hoping that the new series, sexy or not, will spark the kind of viewer interest that their corporate colleagues have enjoyed. If the strategy works, the era in which Cinemax signifies sexy times to the average cable viewer will be over. "That is not the brand we want Cinemax to hold in the consumer's mind," Lombardo says. Instead, think of the changes as HBO's kid brother donning a new suit and tie, ready to do business.
Before it's here, it's on the Bloomberg Terminal.
LEARN MORE