Nowotny Sees Low ECB Rates If Inflation Doesn't Settle Above 2%
Jana Randow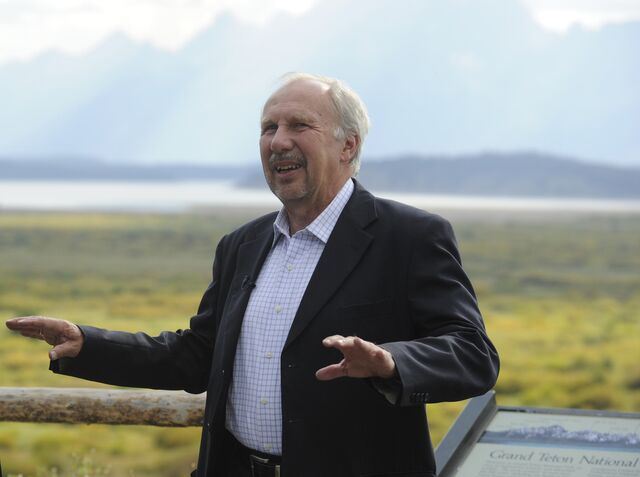 European Central Bank Governing Council member Ewald Nowotny may have provided more insight into how long policy makers need to keep interest rates low.
"As long as we don't have inflation rates above 2 percent for a longer period of time, we may keep interest rates at the present level or lower," Nowotny said in London today.
The comments by Nowotny, the Austrian central bank's governor, go beyond ECB President Mario Draghi's July pledge to keep borrowing costs low for an "extended period." Draghi has repeated the phrase after every monthly monetary-policy meeting since then, while declining to provide a more specific timeline or economic threshold.
With inflation currently less than half the level of just under 2 percent that the Frankfurt-based central bank defines as price stability, policy makers are debating whether they need to add stimulus. Draghi said on Feb. 6 that a "complex picture" of the economy prevented action this month, and pointed to the publication of new economic predictions on March 6 that will also include an outlook for 2016.
"Maybe we see from this forecast that already even in 2016 we will be below the 2 percent," Nowotny said. "That might be an argument to do something to get closer to the stability goal we defined."
At the same time, "it remains to be seen how far below" that figure inflation is, he said. "Forecasts of inflation rates for two or three years are a risky business, I wouldn't overestimate it. Inflation expectations are well anchored, even in the long run," he said, adding that "taken this together there is an argument to wait and see."
The ECB kept its benchmark rate on hold at a record low of 0.25 percent this month, after a surprise reduction in November. Euro-area inflation slowed to 0.7 percent in January, matching the four-year low set in October.
Before it's here, it's on the Bloomberg Terminal.
LEARN MORE