Treasury Approves Bank Accounts for Pot Businesses. Will Banks Go Along?
by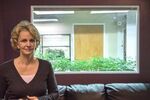 The Treasury Department's Financial Crimes Enforcement Network on Friday approved the opening of bank accounts for marijuana businesses, which have been operating on a cash-only basis. The guidance is part of the regulatory tango that has developed as 20 states have legalized at least some form of marijuana, which still remains illegal at the federal level. The new memo is the banking twin to what's known as the Cole Memo, a 2013 guidance from Deputy Attorney General James Cole that said the Justice Department will pursue criminal cases only against businesses that violate one of eight conditions, such as selling to minors.
But the Cole Memo provided no clarity to banks, so the new guidance was drafted. It affirms the federal government's view that marijuana is illegal but goes on to explain how banks can legally provide services to pot entrepreneurs. Under the rules, banks must submit "suspicious activity reports" for all transactions with marijuana businesses. Legitimate ones are flagged as "Marijuana Limited," to indicate that they don't suspect the account holder of violating state law or the eight federal enforcement priorities. But if there's any question about whether any illegitimate activity is taking place—such as using an account to launder money from other illegal drugs—the bank must tag the account as "Marijuana Priority" to draw regulators' attention.
The Colorado Bankers Association has been vocal about its concerns and has been clear that a guidance alone won't address the discomfort to banks of opening such accounts. After all, the banks are still knowingly doing business with businesses that in the eyes of the federal government are illegal. In opinion columns and other press comments, the banking mantra has been that only an act of Congress will suffice. The association supports the bill offered up by Democratic Representative Ed Perlmutter of Colorado that approves banking for pot businesses that are legal under state law but forbids it in states where pot isn't legal. That stance is echoed in a statement issued by the Consumer Bankers Association, saying that banks will be "highly reluctant" to open accounts unless Congress changes the law that bans the sale and distribution of marijuana and until regulators provide "clear and precise guidance."
Soon after the Treasury documents were released Friday afternoon, the "general feeling is that it's not enough, but it's a step in the right direction," one Denver dispensary owner commented via e-mail.
Before it's here, it's on the Bloomberg Terminal.
LEARN MORE