PepsiCo's 'Productivity' Plan Will Further Reduce Employee Head Count
By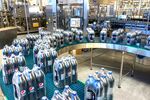 PepsiCo's productivity plan, first announced in 2012, will be extended another five years, from 2015 through 2019, the soft drinks and snacks company announced on Thursday. The plan will result in cost savings of $1 billion a year, PepsiCo says, with about 40 percent coming from labor cuts, Chief Financial Officer Hugh Johnston told Bloomberg TV.
"Such initiatives have people implications globally at all levels," PepsiCo Chief Executive Indra Nooyi said on an earnings call on Thursday.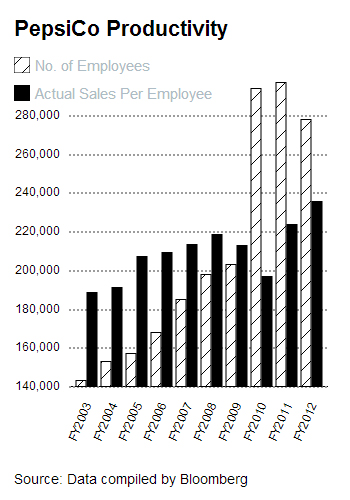 Under the plan, PepsiCo will increase investment in manufacturing automation, close some manufacturing facilities, reengineer its distribution network in developed markets to be more efficient, share more back-office services, and simplify organization.
Productivity at the company hasn't kept pace with sales growth. "We see opportunities because of previous investments we made in information systems, to really make our supply chain more efficient and our go-to-market systems more efficient," Johnston said. "As a result, we will be seeing cost-cut opportunities really across the board."
Nooyi also said the company would provide "transition support" to affected employees that will include job training assistance.
PepsiCo had 278,000 employees in fiscal 2012, down from 297,000 a year earlier.