Locked and Loaded, Gun Fans Stop Buying
by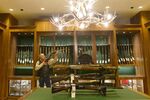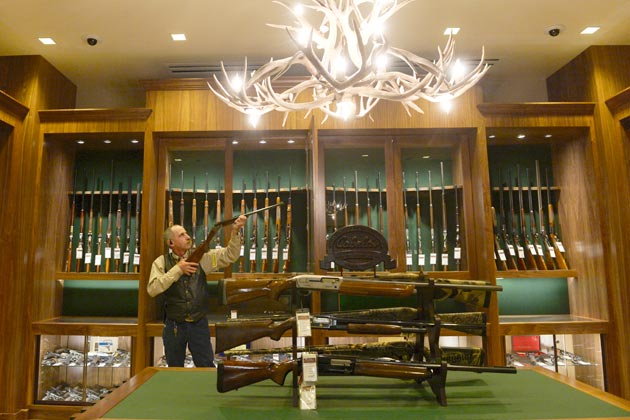 Americans, apparently, may finally have enough guns and ammunition.
Cabela's, a chain of outdoor stores that specialize in hunting and fishing equipment, said this morning the firearms market is cooling drastically.
Sales at Cabela's stores open more than one year plummeted 10.1 percent in the recent quarter, primarily because of sluggish firearms sales and a "much sharper than expected" decline in ammunition buying, says Chief Executive Tommy Millner. Excluding guns and ammo, same-store sales were down only 3.5 percent for the retailer, which is based in Sidney, Neb.
The thinning crowd of gun buyers should not have been a surprise. In October, Cabela's warned that the market was cooling "significantly." FBI background checks, a leading indicator of firearm demand, have also been dropping. Federal applications to make a gun purchase last month were one-third fewer than a year ago.

The industry, meanwhile, is coming off record highs. Background checks peaked immediately after the Sandy Hook elementary school massacre in December 2012, on fears that tighter gun control laws would soon follow. But such legislation never really materialized, and background checks started tailing off over the summer.
At an analyst meeting early this month, Smith & Wesson CEO James Debney said the industry is "coming out of this surge period into what we would call a more normal environment, which is generally free of influence of some fear or uncertainty about increased legislation."
Despite the dip in the gun market, Cabela's managed to increase total sales 4.9 percent, to $1.2 billion, and raise profit 5.5 percent, to $94.7 million. Investors, however, were clearly focused on the firearms miss. Shares plummeted almost 11 percent in early trading this morning.
Before it's here, it's on the Bloomberg Terminal.
LEARN MORE