With San Diego Win, GOP Gets Back Into Governing Big Cities
By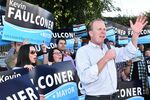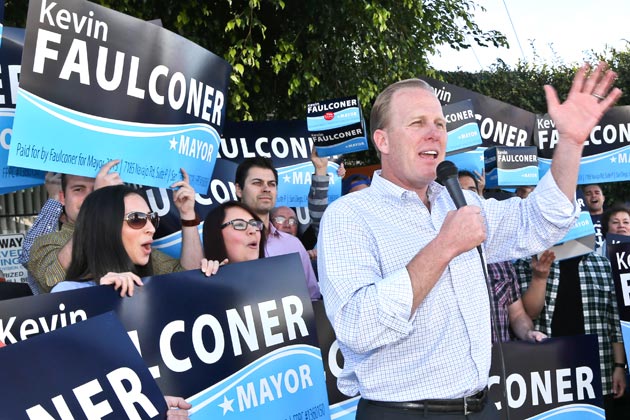 At the start of this year, each of the 12 largest U.S. cities had a Democratic mayor. That changed after a special election this week in San Diego, the eighth-largest, when Republican Councilman Kevin Faulconer was voted in as the new mayor.
As in most big cities, San Diego's changing demographics have made it more Democratic. Former Mayor Bob Filner became the first Democrat in two decades to run the city with his victory in 2012, but he left office last summer amid sexual harassment allegations. His temporary replacement, City Council President Todd Gloria, is a young, multiethinic Democrat—a politician whose rise had in many ways captured how San Diego has changed from its white, conservative roots. Tuesday's special election posed the question: Would the city continue its leftward march or hew closer to its past?
The two candidates on the ballot offered starkly different platforms. Faulconer ran as a moderate businessman on a platform that included the privatization of some government services and pension reform. Democratic Councilman David Alvarez, a son of Mexican immigrants, took a progressive stance and campaigned for a higher minimum wage and increased fees on real estate developers to pay for affordable housing. In the end, Faulconer won by a nine-point margin. San Diego may be changing, but luckily for Republicans, it's not that fast.
With the win, Republicans gain what could prove a useful political toehold for statewide elections, but the reverberations are unlikely to go far beyond. San Diego is in California, and California's not just any state—it's a really blue one. Governor Jerry Brown is popular, presenting a formidable challenge to any Republicans contemplating a run against him in his reelection this year. And President Obama swept the state by more than 20 points in 2012.
For the Republican Party, a mayoral win in a swing-state metropolis—Philadelphia, say, or Jacksonville—would have been better way to get back into the business of governing America's big cities.
Before it's here, it's on the Bloomberg Terminal.
LEARN MORE