Prada Gets Even More Elitist and It Pays Off
by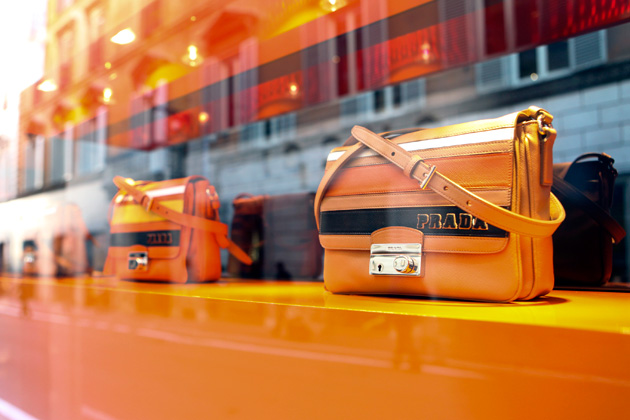 If one has a $3,000 handbag, she shouldn't let just anyone get their grubby hands on it. That's the message this morning from Prada, which has been limiting the amount of fancy clothes and accessories it sells through wholesale channels.
Instead, the Italian design house has been opening its own stores, adding 79 in the past 12 months to bring the tally to 540.
The theory, perhaps best refined by Apple, is that a company with a particularly strong brand can benefit by controlling as much as possible about where and how its products get sold—and to whom. Selling via a staff that it trains, in a store it designs, insulates such companies and their customers from increasingly mall-like department stores and potentially surly salesmen.
Two months ago, Prada Chief Executive Officer Patrizio Bertelli criticized department stores for being in "permanent end-of-season sales mode."
This kind of strategy shift comes with a new set of risks related to real estate. Prada's expertise is in fashion, not property management. But a luxury house with a precious line of blue-blood products doesn't need the square-footage of a fast-fashion warehouse such as H&M.
For the time being, the switch is working. Prada's total sales in the past year climbed 9 percent to $4.9 billion—a bottom line that accounted for both a 7 percent drop in wholesale revenue and a 12 percent uptick in Prada-operated stores.
A few days after its fiscal year ended, Prada cut the ribbon on yet another store, this time in St. Petersburg. With marble floors, green velvet sofas and a spartan selection of wares, it's a far cry from Macy's.
Before it's here, it's on the Bloomberg Terminal.
LEARN MORE