Paula Deen Gets a Private Equity Revival. Will It Be Another Family Act?
by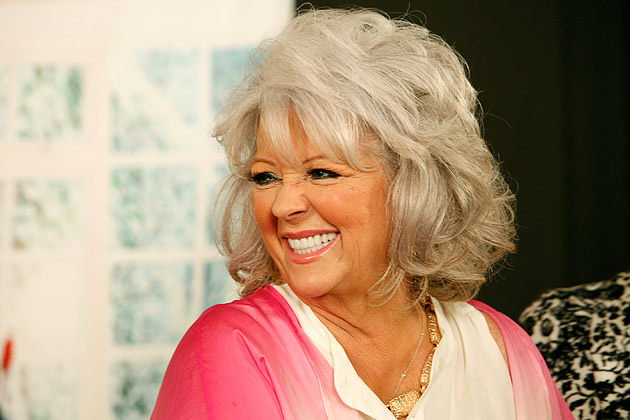 Get ready, America, for another hefty helping of Paula Deen.
The embattled celebrity chef announced the formation today of a new enterprise, Paula Deen Ventures, backed by Najafi Cos., a private equity operation in Phoenix. The company will be pouring around $75 million to $100 million into the venture, according to the Wall Street Journal.
How will the new business model differ from the old? The plan appears to be moving away from the myriad, far-flung licensing deals that Deen relied on in the past and exerting a tighter grip on business. The Journal noted that Deen "hopes to take more ownership and control in partnerships with retailers and other companies."
Today's move comes less than a year after Deen's erstwhile eponymous business, Paula Deen Enterprises, rapidly contracted amid a raging controversy over her past use of a racial epithet. At the time, as Bloomberg Businessweek revealed, Deen's cobbled-together, restaurant-media-and-branding empire had also become the victim of its own fast growth and, at times, lackadaisical management.
Steven Nanula, a retailing executive who previously worked with Paula Deen Foods, has been named chief executive of the new Deen company. Left unsaid is what role, if any, Deen's younger brother, Bubba Hiers, will play in the new venture.
Over the years leading up to the aforementioned controversy, Deen's family played a major role in building her business. And ultimately, family played a major role in tearing it down. It was Hiers's allegedly boorish, workplace behavior—and Deen's apparent unwillingness to address it, despite various warnings—that set off the chain of events that would eventually result in the cratering of her company.
Will Paula keep Bubba on the sidelines this time around? Elana Weiss-Rose, the publicity contact listed on today's press release, did not respond to two phone calls and an e-mail inquiring about what position, if any, Hiers will hold at the new venture.
In the past, Deen has always stood by her brother. "Paula's the alpha and the omega, the beginning and the end," Hiers is quoted as saying in Paula's memoir. "There ain't nothing ever going to separate us but death."
Before it's here, it's on the Bloomberg Terminal.
LEARN MORE