pursuits
Fox Terrier Wins 138th Westminster Dog Show. Yawn
Paul M. Barrett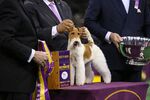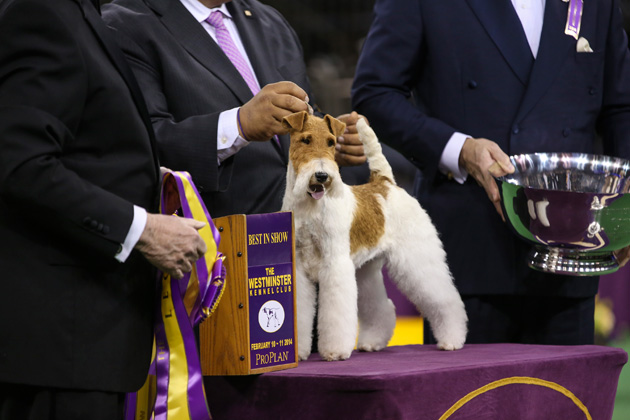 I guess God really does love a terrier. Again.
We do all understand that Best in Show, the 2000 Christopher Guest movie that includes the song God Loves a Terrier was a spoof, right? A mockumentary. Never mind.
Once again, in the all-too-real world, the Terrier Overlords arranged for their breed to take top honors at the Westminster Dog Show. Sky, a five-year-old wire fox terrier won Best in Show. Since the American Kennel Club began handing out the award in 1907, wire fox terriers have received the ribbon 14 times—more often than any other breed. (Quick aside: Don't fox terriers call to mind miniature, curly-haired goats? Just saying.) By my count, it was the 47th time one sort of tiresome terrier or other has won—more than any other group.
And the dachshunds? Humiliated for another year. We never win. Never. Hounds as a group have won only five times. I'm not going to rehearse all the well-established evidence of anti-dachshund bias; we're either going to come to grips with this scourge or not. I fear not.
Today, in the wake of another Westminster travesty, I'm not going to dwell on victimization. Enough negativity. I'm going to pay tribute to the dachshund champions who weren't. I'm talking about the breed winners: longhaired Kaycees Galewinns Starburst at Wagsmore MLD, smoothie Bessdachs Electric Martini, and wirehaired Del Prado's Bar Code W. Behold canine beauty. Oh, the pulchritude, long and low.
They never had a chance.
Before it's here, it's on the Bloomberg Terminal.
LEARN MORE