pursuits
Netflix, Hulu, and the New Definition of Reruns
By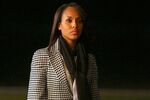 Over the past few weeks, the licensing team at CBS has been as busy as a snowplow driver with a bevy of deals that will bring the top-rated network's fare to cable TV and online subscription services. The content arrangements that CBS and a few rivals are negotiating these days aren't always quite the same as the programming deals that have underpinned the television syndication market for decades.
Some highly rated shows, such as CBS's Elementary and Scandal from ABC Television Group, are being sold far earlier in their life cycles, spurred by torrid demand from deep-pocketed cable television and subscription upstarts such as Netflix, Amazon, and Hulu. On Monday, in an example of the heavy-spending environment, Hulu licensed an additional 2,600 episodes of older CBS shows, bringing its total from that network to 5,300 episodes of 40 shows. And Netflix disclosed in its annual report that spending for streaming content jumped 30 percent in 2013 over the previous year, reaching $7.3 billion.
Among the most interesting are transactions CBS has reached with Amazon and Hulu for Elementary, Under the Dome, and Extant, a mystery thriller still in development and starring Halle Berry as an astronaut recently returned to earth. Extant will air in June on CBS—and will be seen only four days later on Amazon's Prime Instant Video subscription service. The deal is similar to one Amazon struck to carry Under the Dome last summer.
While every traditional network worries about cannibalizing its prime time lineup, the surging appetite by cable operators and the subscription services to build on-demand libraries—and their willingness to pay for those programs—is beginning to change the economics for the networks. CBS fetched $3 million per episode for Elementary, the Sherlock Holmes-based procedural with Jonny Lee Miller and Lucy Liu, according to reports in the Hollywood Reporter and Broadcasting & Cable, citing unnamed sources. (CBS declined to comment on licensing strategy, citing the quiet period before its Feb. 12 quarterly earnings release. The network is the only one without an ownership stake in Hulu; CBS airs most of its current-season programs on CBS.com.)
"It's certainly opportunistic, but there are enough opportunistic examples around that you could argue there's a secular change" in TV show sales, says Brandon Burgess, chairman and chief executive officer of cable channel ION Media Networks, which recently acquired rights to the CBS police drama Blue Bloods.
The traditional tally of 88 episodes—roughly four seasons worth—before a show moves to the syndication market is gradually being compressed across the industry. And while the broadcast window for cable TV and other platforms has not yet collapsed, apart from a handful of shows, it's not too crazy to think that one day all popular shows will become available, somewhere, right after each episodes' network debut. Last summer, for instance, ABC struck a deal for its political drama Scandal to air on BET only eight days after the original network air date.
Part of the sales shift comes from a desire to make money from shows sooner rather than wait for four full seasons to air. The earlier sales also help to finance the production of many shows, as with the rights for Under the Dome and Extant.
Networks evaluate each show individually; they won't license something just to grab "easy money" from content buyers, says Morgan Stanley analyst Benjamin Swinburne. "The whole thing rests on two questions: Does this licensing deal negatively impact ratings for the network's current season? And the bigger question, are you putting the big bundle [cable TV] at risk?" The first question has been definitively answered in the negative, says Swinburne, but he considers the second far trickier.
Apart from any fears the networks may have about anything that hastens consumers' cord cutting—the term for severing ties with cable-TV—there's reason to think on-demand platforms such as Hulu Plus, Google's YouTube, and Comcast's Xfinity are causing people to watch more stuff. Seinfeld enjoyed a captive audience: Bow at the TV altar at 9 p.m. on Thursday or pray that your VCR timer worked. The on-demand model frees up more time, and much of that time is being spent sampling new shows and raising the overall amount of television Americans are watching.
With the rising demand from all that TV viewing, one question that arises in rights auctions is who will pay more for the content? On one side of these auctions sit pay-TV operators such as DirecTV and Comcast, having amassed vast on-demand libraries that help them in their battle against subscriber losses. On another are the streaming-subscription players that are seeing major growth from viewers keen to ditch their $100-plus monthly cable bills. If you're CBS or ABC, that's a very nice question to ponder.
Before it's here, it's on the Bloomberg Terminal.
LEARN MORE