Portugal Said to Raise 3 Billion Euros in Second 2014 Bond Sale
Anchalee Worrachate, Joao Lima and Roxana Zega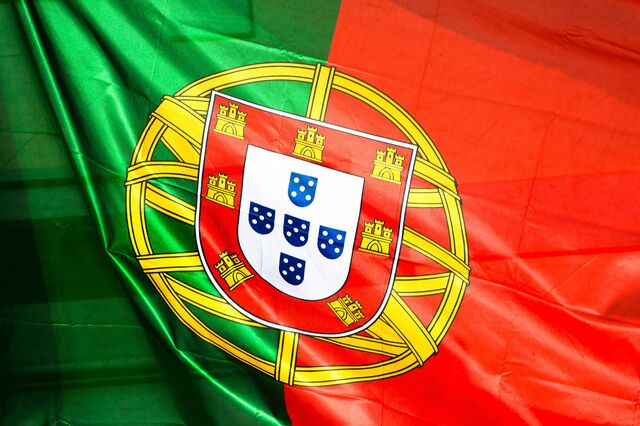 Portugal is selling 3 billion euros ($4.1 billion) of debt maturing in 2024 via banks, according to a person familiar with the plan, its second bond sale this year as the end of its international bailout program looms.
The additional 10-year securities will be priced to yield 320 basis points more than the mid-swap rate, according to the person, who asked not to be identified because they're not authorized to speak about it. Portugal last issued 10-year debt in May, when it sold 3 billion euros of the bonds via banks at an average yield of 5.669 percent, equal to 400 basis points, or 4 percentage points, more than the mid-swap rate at that time.
Portugal is trying to regain full access to debt markets with the end of its 78 billion-euro rescue program from the European Union and International Monetary Fund approaching in the middle of May. The country sold 3.25 billion euros of five-year notes through banks in January in its first offering of coupon-bearing debt in eight months as signs of economic recovery spurred a rally in the euro region's higher-yielding sovereign bonds. Ireland left its bailout this year and yields on Spanish and Italian securities dropped to record lows.
"We are constructive on Portugal and very encouraged by steps that its government has taken to address various issues," said Mark Dowding, a money manager at London-based BlueBay Asset Management LLP, which oversees $57.8 billion. "European peripheral bonds are holding up well. We've seen evidence of investors returning to these markets after years of absence. It's really a good sign."
Bond Yields
Portugal's 10-year yield was little changed in the secondary market at 4.99 percent at 11:05 a.m. London time today after dropping to 4.92 percent on Feb. 3, the lowest since June 2010. It reached more than 18 percent in January 2012 amid concern the nation would struggle to service its debt as Europe's financial woes roiled bond markets.
As the bonds of Europe's most-indebted nations rallied this year, Portugal's government securities returned 6.7 percent, Bloomberg World Bond Indexes show, the second-best performance after Greece. German bonds rose 1.9 percent and Spain's gained 3.6 percent.
Portugal plans gross bond issuance of between 11 billion euros and 13 billion euros this year, and the debt agency said on Jan. 15 it expects to reintroduce bond auctions in the first half of this year. It said net funding needs for 2014 are expected to be about 11.8 billion euros, with funding coming from its financial aid program and the market.
The nation hired Barclays Plc, Banco Espirito Santo SA, Citigroup Inc., Credit Agricole SA, Royal Bank of Scotland Group Plc and Societe Generale SA as joint lead managers for the sale of additional 5.65 percent benchmark bonds due in February 2024, a person familiar with the arrangements said yesterday.
Before it's here, it's on the Bloomberg Terminal.
LEARN MORE