Barclays, Still Paying Handsomely, Cutting 12,000 Positions
By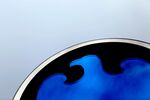 Barclays revealed plans today to decimate its workforce while paying its top performers even more.
The British bank pledged to trim up to 12,000 jobs this year, roughly 9 percent of its workforce. The cuts will span all parts of the company and all seniority levels, including some 820 managing directors and directors. Some 7,000 of the positions under the axe will be in the U.K.
Meanwhile, Barclays fattened bonuses for investment bankers. The bonus pool rose 10 percent, which on a per worker basis comes to £60,100 ($99,057) in 2013, up from £54,500 pounds a year earlier.
The rationale for the pay bump was a common refrain in financial services, essentially: "If we can't hire and keep the best people, we'll lose." Here's how Barclays Chief Executive Officer Anthony Jenkins explained the decision on a conference call today:
We need to recruit people from Singapore to San Francisco. We need the best people in the bank to drive long-term sustainable returns for our shareholders.
This is sound logic. The problem is that virtually every other bank in the world follows the same human resources strategy, leading to a sort of arms race for workers whose success, to a large degree, rides on market forces outside their control. If capital markets are frozen, for example, even the most cunning dealmaker won't be able to convince a CEO to pursue an initial public offering or a leveraged buyout.
As it happens, the pressure to buy the best talent is most intense when results are shaky—and results are certainly shaky at Barclays right now. Today, the bank posted a loss of £642 million for the fourth quarter, widening from a £589 million loss in the year-earlier period. Virtually every facet of the bank posted shabby numbers, from its mergers and acquisitions teams to its retail branches in the U.K.
The Barclays workers who are making money in that environment have a lot more power at the negotiating table right now. The flip-side of that dynamic, however, is an industry ruthless about jettisoning employees.
Chirantan Barua, an analyst with Sanford Bernstein, lauded the bloodletting. "To be serious they structurally need to cut 15 to 20 percent of managing directors straight off," he told Bloomberg.
Barclays is undoubtedly shrinking as it adjusts to a post-recession banking world and tries to move on from the LIBOR rate-fixing scandal. If the company trims a net 12,000 positions this year, it will be 17 percent smaller than it was at the end of 2009, in terms of human capital.

Investors did not seem to take much comfort in the coming cost savings. Barclays shares have fallen almost 5 percent in trading today in London.