When Picking a College, Olympians Can Go Local or Go Online
By and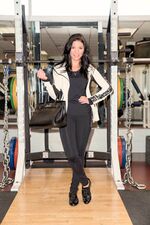 Preparing for the Winter Olympics, as any athlete (and many an NBC TV segment) will tell you, is grueling work. How do competitors at Sochi, many of whom are college-aged, balance intense training with education? One way is to find a campus in a snowy place. Another is to use online education to bring college to the mountain—or in the case of speed skater Allison Baver, the ice rink.
Baver, featured in the latest issue of Bloomberg Businessweek, used both approaches to balance sports with school. As a junior at Penn State University, she moved to the U.S. Olympic Education Center on the campus of Northern Michigan University to train for the 2002 Olympics. While there, she took classes at the host school and transferred credits back to Penn State.
Baver earned her undergraduate degree in 2003 and kept competing internationally. Despite her continued commitment to the sport, she didn't lose sight of a career beyond athletics. "I didn't know when I was going to be done skating," she says, so she enrolled in an online program at the New York Institute of Technology, earning an MBA in 2007.
Spending time on coursework took time away from training but offered a way to prepare for life after the Olympics. At the moment, that means planning to launch a line of sports apparel later this year. "My philosophy is that the time is now," she says. "There's so much to do and achieve in life, it doesn't have to be one thing."
Baver isn't the only Olympic athlete to use nontraditional means to fit education into her training schedule. Seven U.S. Olympians were home-schooled for high school, according to a media guide (pdf) for the U.S. Olympic team. Fifteen members of the U.S. Olympic team are attending DeVry University, a for-profit college with more than 90 physical locations as well as online programs. That includes four U.S. Olympians who are working toward MBAs at DeVry's Keller Graduate School of Management.
One reason DeVry is so popular is that the school offers free and reduced tuition through a partnership with the U.S. Olympic Committee. That's good marketing for the university, which gets the positive association with amateur athletes, plus a chance to demonstrate a case tailor-made for the distance-learning model. (By comparison, University of Phoenix, another for-profit college that offers online courses, has only one U.S. Olympian, according to the media guide.)
Good marketing, of course, goes only so far. Twenty-one members of the U.S. team in Sochi—skiers and snowboarders, for the most part—have studied at Westminster College, a private liberal arts school in Salt Lake City. When courting winter Olympians, it still pays to be near the slopes.
Before it's here, it's on the Bloomberg Terminal.
LEARN MORE