Amid Cries of 'Hitler' and 'Lord Voldemort': Keeping Track of Asia's Many Feuds
By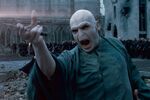 These days it seems just about every Asian country has a nasty feud brewing with a neighbor. China vs. Japan, China vs. the Philippines, Japan vs. Korea, Singapore vs. Indonesia: The list goes on and on. With Secretary of State John Kerry visiting the region this week, the U.S. is saying enough is enough.
The Americans are fed up with squabbling in Asia. General Herbert "Hawk" Carlisle, a top U.S. commander in the region, told Bloomberg News yesterday "the de-escalation of tensions has got to be a multilateral approach, and it's not just one country that needs to de-escalate." General Carlisle, responsible for U.S. Air Force operations in the Pacific, warned that the "risk from miscalculation is high. It's greater than it should be."
China's feuds with Japan and the Philippines are grabbing the spotlight now, as officials compare one another to Hitler and Lord Voldemort. The official Xinhua News Agency on Feb. 5 called Philippine President Benigno Aquino "ignorant" and "amateurish" for likening China's claims in the South China Sea to Nazi Germany's annexation of the Sudetenland. While these disputes have the potential to cause the most harm in the short term, they're hardly the only examples of Asian neighbors keeping historical grievances alive to score political points.
Singapore vs. Indonesia
As election season is approaching in Indonesia, the government of the sprawling island nation has decided to pick a fight with its tiny but wealthy neighbor. The Indonesian navy has a new ship, named in memory of two of its marines who were executed in Singapore after blowing up a building there in 1965, killing three people and wounding many others. Singapore has disinvited Indonesian military officials from attending the Singapore Airshow, scheduled to begin tomorrow.
The 1965 attack was part of a campaign by President Sukarno's government, which was displeased by the formation of Malaysia after the end of British colonial rule. Singapore wasn't long for that nation either: With tensions growing between Singapore (with its ethnic Chinese majority) and the rest of the federation (dominated by Malays), the Malaysian Parliament voted to expel Singapore in August of that year.
Indonesia insists it won't back down. The head of its military, General Moeldoko, told reporters in Jakarta today that the Singaporeans should mind their own business. "Basically we are willing to cooperate with anybody, but we will not bend when it comes to the sovereignty of the country," he said, according to a report in the Jakarta Post. In an editorial published on Saturday, the newspaper pointed to election-year politics as a reason the government is holding firm, despite Singapore's objections: "A review or an apology would have been lauded as a stately gesture, but that is not liable to happen while nationalist sentiment is reaching fever pitch in Indonesia in this election year."
Singapore vs. Malaysia
Former Prime Minister Lee Kuan Yew said that Singapore's split from Malaysia was "a moment of anguish." Relations have had their ups and downs ever since, with the two sides fighting over everything from water rights to a train station in downtown Singapore. But for now, things are on the mend. Well before Denmark's prime minister created a sensation when she got President Obama and British Prime Minister David Cameron to join her in a selfie at Nelson Mandela's funeral, Singapore and Malaysia's prime ministers posed for a self-portrait photograph at a meeting in Sri Lanka last November. Malaysia's home minister says relations "are at the best level," according to a report over the weekend by Bernama, Malaysia's news agency.
Still, it was only a few months ago that the Malaysians were indignant over reports of Singapore assisting the Americans and Australians in spying on Malaysia. "The Malaysian government's position is you have given us the clarification and that is it," Singapore's high commissioner to Kuala Lumpur, One Keng Yong, said in an interview yesterday with the Borneo Post. "We have not heard anything further. I hope this will be something logical and understood by both sides."
South Korea vs. Japan
South Korean President Park Geun-hye has given Japanese Prime Minister Shinzo Abe the cold shoulder, with the two leaders yet to meet since Park's inauguration last year. Abe's visit to the controversial Yasukuni Shrine in Tokyo hasn't helped thaw relations, and Koreans also are wary of his proposals to beef up Japan's military and overhaul the country's pacifist constitution.
There are some hopeful signs. Abe last week called for a summit, telling Japanese lawmakers "we should hold a heart-to-heart meeting between heads of state, without setting any predetermined rules," according to this report from U.S. news broadcaster Voice of America. "The door is open for dialogue, but we are not just waiting inside it. We will actively step out and make every effort to realize exchanges at a political level and a meeting of heads of state."
North Korea vs. Japan
On the other hand, there's always North Korea. The regime has shown it believes in the doctrine of Reductio ad Hitlerum: Japan has "turned into a war state," the official North Korean news agency charged last week, adding that Abe "is the Asian Hitler."
Before it's here, it's on the Bloomberg Terminal.
LEARN MORE