The most accessible public transit systems – accessible to many people, to many neighborhoods, to many jobs – are not necessarily accessible to riders with disabilities. The word means something very different in these two contexts, whether we're talking about public transportation that serves a large number of people, or public transportation that does a good job of serving the specific needs of some of them.
Those goals, of course, aren't mutually exclusive. But often a vast gap exists between them, as you can see in the three GIFs below created by Patrick Stotz, Achim Tack and Julia Griehl. They took open-licensed maps of the subway networks in New York City, London, and Hamburg – originally created by Lars Hänisch, Jake Berman, and Matthew Edwards – and removed from the picture the names of those stops that agencies don't identify as being wheelchair accessible.
Viewed this way, these three extensive transit systems suddenly look sparse. "From time to time," the creators explain at Mappable.info, "it's useful and necessary to remind 'the public' about the limitations of 'public transport'."
Here is part of the subway system in New York (click here for a much larger version with a slide scale):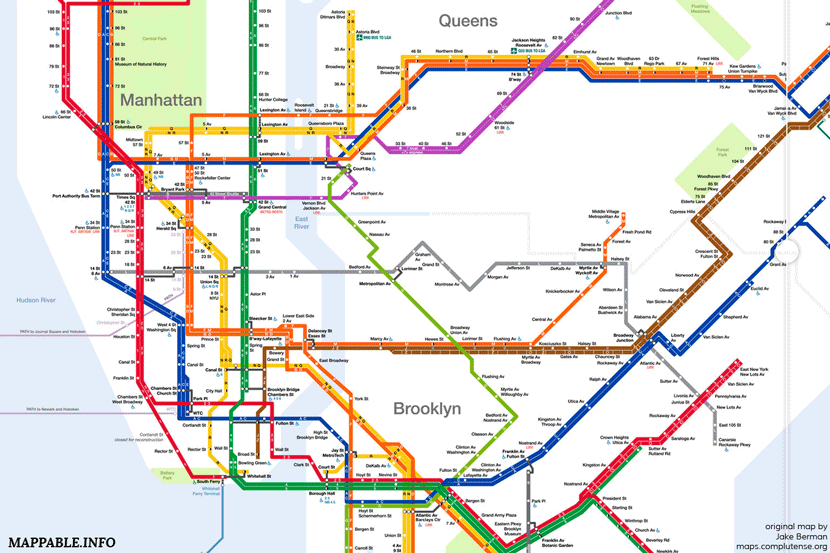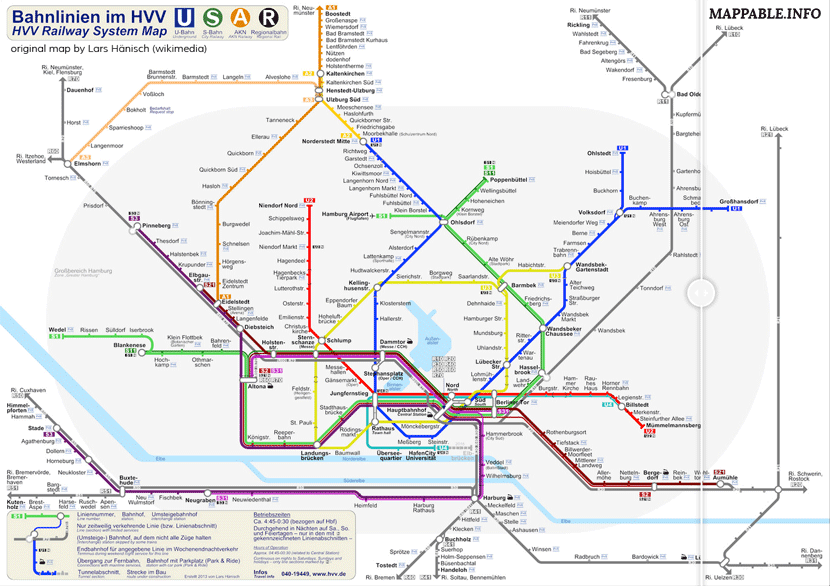 Similar maps could probably be drawn of most subway systems. And, unfortunately, the older systems that are often the most extensive may now also be the hardest to retrofit.
If you don't have any problems getting around yourself (right now), these maps should matter to you anyway for the same reasons often cited in universal design: because one day you may be on crutches, or pushing a stroller, or escorting your elderly parent around town. And, of course, the population is rapidly aging.