Millions of Dollars Later, America's Catfish Are No Safer to Eat
By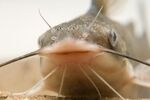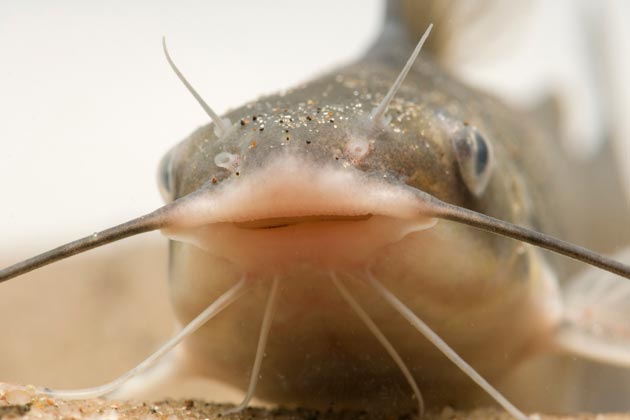 Catfish, those whiskered bottom-feeders, might soon have to pass a more rigorous inspection process before ending up in your grocery store or favorite po' boy sandwich shop, thanks to the new Agriculture Act. The legislation sets much needed deadlines for the U.S. Department of Agriculture's catfish inspection office to finalize and implement its rules for inspection, which have been pending for five years.
The words "much needed" are used here because the highly-specialized office, authorized in the 2008 Farm Bill, has yet to examine a single catfish as a result of its failure to settle on inspection standards—despite being given from $15 million to $17 million since 2009. The office, which reportedly is staffed by four people, couldn't even decide which varieties of catfish to oversee. That level of productivity would doom any private startup; most investors would have pulled the plug years ago.
Where did all those tax dollars go? Getting the new office set up, according to the U.S. Government Accountability Office, which means salaries, contracts with universities to test catfish samples, travel, equipment, and supplies. A breakdown of this office's expenditures was not available, but for context, the Food Safety and Inspection Service (the USDA agency that it belongs to) spends about 80 percent of its funds on salary and benefits, 15 percent on travel, intrastate inspection programs, system infrastructure, and other fixed costs, and 5 percent on operations, including supplies and equipment, according to GAO.
Legislators said (PDF) they are "are dissatisfied that the implementation process has already exceeded five years." The FSIS declined an interview request for this story.
The catfish office was formed in response to concerns from U.S. catfish farmers—who primarily operate in Mississippi, Alabama, Arkansas, and Texas—about the growing volume of imported catfish. The Food and Drug Administration was already in charge of inspecting them, but American farmers argued that because the FDA examined only about 1 percent of all imported food, foreign catfish were unfairly benefiting from lax standards, and thereby forcing U.S catfish growers them out of business. They added that uninspected imports might contain banned antibiotics and other chemicals, though the safety argument has been challenged. The GAO has reported that catfish is a low-risk food and the new office hasn't rushed to inspect these "tainted catfish."
The program has long been the subject of domestic and international debate. Primarily, major exporters such as Vietnam say the new office is protectionist and violates World Trade Organization rules.
In the U.S., critics that include Senator John McCain (R-Ariz.) said that creating a new program was a waste of resources; in addition to the FDA program, the government's National Marine Fisheries Service provides fee-for-service inspections of seafood-processing facilities that are funded by the industry, not with tax dollars. The FDA estimates that it spends less than $700,000 annually on catfish inspection, whereas the new program is estimated to cost the federal government and industry an additional $14 million annually, according to a 2012 GAO report.
After much deliberation as to whether it should continue the project in the 2014 budget—or simply allow the FDA to keep its catfish duties—the naysayers lost out. The new USDA office will take over catfish responsibilities from the FDA, which will continue to oversee other seafood. The Agriculture Act sets a deadline of 60 days from its enactment for the catfish office to finalize its rules and allows one year to implement them.
Before it's here, it's on the Bloomberg Terminal.
LEARN MORE