Einhorn's Green Mountain Short Hurt by Coca-Cola Stake
Saijel Kishan and Zachary Tracer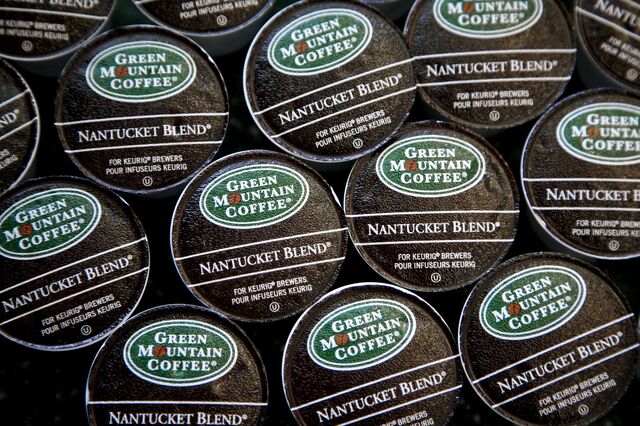 Money manager David Einhorn's wager against Green Mountain Coffee Roasters Inc. was undermined after Coca-Cola Co. agreed to buy a 10 percent stake in the maker of Keurig coffee brewers, sending the shares surging.
Coca-Cola is buying the 16.7 million newly issued shares for about $74.98 apiece, the companies said yesterday in a statement. Green Mountain climbed 26 percent today to close at $102.10 in New York, the highest price since Sept. 28, 2011.
Einhorn, who runs $10 billion hedge-fund firm Greenlight Capital Inc., first criticized Green Mountain at an Oct. 17, 2011 conference saying that the company should improve its disclosure and that it has a "litany of accounting questions." Shares of Green Mountain, which were trading at about $92 before Einhorn's 2011 comments, have advanced more than 10 percent since then.
Einhorn is also chairman of Greenlight Capital Re Ltd. and has been discussing Green Mountain on the Cayman Islands-based reinsurer's conference calls for at least a year-and-a-half. The bet helped Greenlight in the second quarter of 2012, when Green Mountain dropped 54 percent to $21.78. Einhorn hasn't disclosed the size of his wager against Green Mountain, or if he is still sticking to it.
A year later, after Green Mountain's shares more than tripled from that level, Einhorn affirmed his bet against the maker of coffee brewers, saying it was "approaching saturation" in the single-serve, at-home market.
'Competitive Challenges'
"We continue to be short in Green Mountain, which trades at a premium to the market multiple on next year's earnings estimates that we believe the company will not achieve," Einhorn said in October. "The company faces significant competitive challenges that we believe will impact its margins over the next 12 months."
In a short sale, a trader sells borrowed assets to bet on a decline, hoping to buy them back later and pocket the price difference.
Greenlight Re rose 0.1 percent to $30.29 today. That compares with the 2.5 percent gain at Third Point Reinsurance Ltd., the Bermuda-based company that counts hedge-fund manager Dan Loeb as a founding shareholder.
Jonathan Gasthalter, a spokesman for New York-based Greenlight at Sard Verbinnen & Co., declined to comment on the short trade.
Before it's here, it's on the Bloomberg Terminal.
LEARN MORE