A Former Goldman Sachs Analyst Bets on Selling Sex Toys Online
by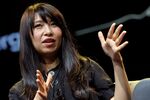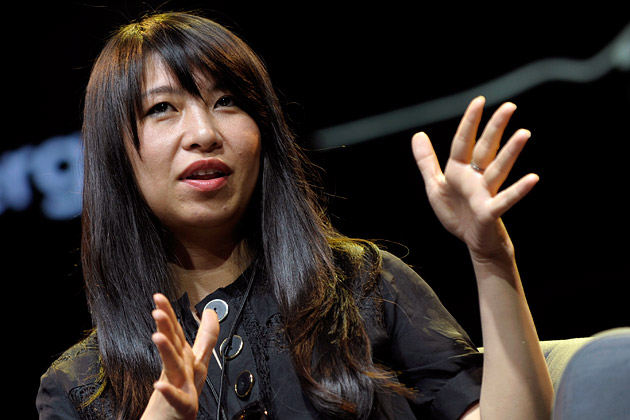 Startups that seek to introduce consumers to new products have been a steady theme in the rise of online shopping. Now so-called discovery commerce companies are circling a new market: sex toys.
It's easy to see the logic. Revenue at brick-and-mortar stores that specialize in sex paraphernalia was about $610 million in 2013, according to research firm IBISWorld. Sex toys are widely available on such mainstream Internet retailers as Amazon.com—for shoppers who know what they're looking for. Those who need a little more coaching and are too shy to walk into a store might be drawn to a service such as Boink Boutique, which sends subscribers a preselected box of sex toys, lubricants, and other adult items on a monthly basis.
The shy-curious may also be interested in AHAnoir, a new website from AHAlife. Founded in 2010 by former Goldman Sachs analyst Shauna Mei, AHAlife sends members recommendations on boutique items that include clothing, cosmetics, and furniture selected by bold-faced names including Donna Karan, Daniel Boulud, and Wendi Murdoch. The company has raised about $21 million in funding and counts more than a million members who have signed up to shop on the site or get e-mails about new offerings.
Mei, a native of China, first tapped the potential of the adult toy market in 2011. She was looking for a product to tie in to the Chinese New Year and settled on a Jimmyjane vibrator called the Rabbit to commemorate—what else?—the dawning year of the rabbit. The item sold well, and Mei decided to add a section on AHAlife for adult products, including sex aids and lingerie.
Mei won't say what AHAlife's revenue is, but expanding further into risqué items through AHAnoir will likely give it a boost. "We want to bring people high-quality brands from around the world and marry that with content," says Mei. "Here is the story behind the product, and also how to use it. If you want to explore bondage, for example, here's what it is, here is what you need to experiment with that lifestyle."
That means adding a dominatrix and an expert on sex after childbirth to Mei's stable of curators, and offering items that include lingerie, vibrators, and leather sheets as well as products that are a little more outré. Mei sees a market in introducing new customers to taboos. "We want to focus on sexual enlightenment," she says. "Too many people shy away from learning about a critically important part of their lives."
Before it's here, it's on the Bloomberg Terminal.
LEARN MORE