Nasdaq CEO Sees Winning SEC Approval for Private Market
Sam Mamudi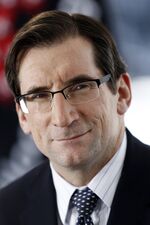 Nasdaq OMX Group Inc. anticipates winning final approval for its market for closely held companies this month and hopes to open the venue in early March, Chief Executive Officer Robert Greifeld said during an interview.
Nasdaq Private Market, if cleared by the U.S. Securities and Exchange Commission, would give investors and employees of closely held companies a place to buy and sell shares while letting corporations avoid the disclosure and compliance requirements that come with being publicly traded.
"We think we'll have SEC approval within the month and launch hopefully in early March," Greifeld said today during a phone interview.
Nasdaq hopes to succeed where others failed. While Facebook Inc.'s 2012 stock market debut helped spark a boom in U.S. IPOs, it also sucked the life out of private share exchanges run by SecondMarket Inc. and SharesPost Inc. because Facebook insiders no longer needed their services. A barrier to success was reduced in 2012 with the Jumpstart Our Business Startups Act, which quadrupled the number of shareholders a company could have before it needed to disclose financials.
The JOBS Act could persuade more companies to remain private, Greifeld said at a conference in December. Because of the legislation, companies don't have to start revealing their revenue, profit and other financial information until they have 2,000 shareholders, and employees aren't counted. It used to be 500, including employees. Once a company is forced to disclose financials, the pressure to list shares publicly mounts.
Greifeld partnered with SharesPost to create Nasdaq Private Market.
Nasdaq today reported fourth-quarter profit excluding some items of 69 cents a share, beating the average analyst estimate of 67 cents a share, according to data compiled by Bloomberg. The stock rose 1 percent to $38.15 today. The shares surged 59 percent in 2013, their best annual performance since 2007.
Before it's here, it's on the Bloomberg Terminal.
LEARN MORE