@TwitterIR, @DisneyIR, @DanaherIR...
by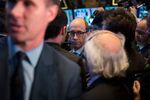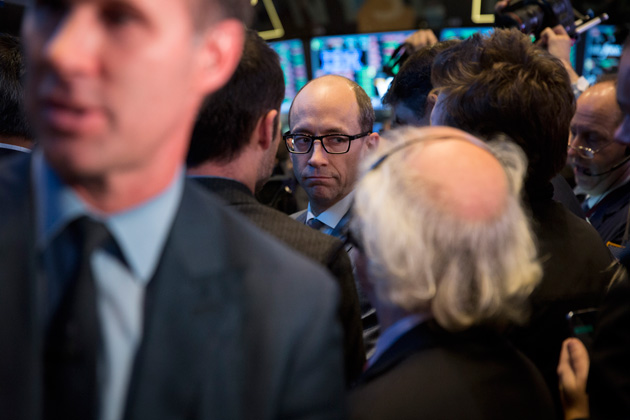 In his latest book, Fortune Tellers, Howard Kurtz provides some interesting insight into the beginnings of Reg FD. According to Kurtz, Bloomberg News's Matthew Winkler was the first to raise the issue with SEC Chairman Arthur Levitt in the fall of 1998. Winkler had long considered private corporate communications with analysts as inside information, and he thought it was a scandal. He persuaded Levitt to use his "bully pulpit" as SEC chairman to advance the issue for individual investors.
— Spotlight on: Regulation Fair Disclosure, September 2000, Hewitt Investment Group.
5:21 p.m., Competition Looks like Twitter is trying to out-live-blog me! They're publishing Costolo's quotes in real time on @TwitterIR
— Ian Sherr, the Wall Street Journal, a tweet and a copy of a tweet from Twitter Investor Relations, Recap: Twitter's Earnings Call, Digits, the Wall Street Journal, Feb. 5, 2014.
Lunch changed. Rather, Matt Winkler changed lunch.
(I should disclose that the smartest thing Matt Winkler did was push for Reg. FD; the dumbest was hire me.)
The game was as follows:
Executives gave a lunch for "investors" where said executives would murmur the past and present view over salad. Round about dessert, say, four of 20 would ask rapid-fire questions about the view forward.
I was usually one of the four of 20. After coffee, all would exit (often to the next lunch) knowing more than shades of grey about Amalgamated Steel. Within the ballet, we would steal select items that gave "color" to our belief in buy, hold, or sell. Not inside information, never material, but color brighter than the grey of printed annual reports available to mere mortals.
Matt Winkler, Arthur Levitt, and Reg. FD changed lunch.
I can describe the light going through the 34th-floor window at the first Reg. FD lunch. The salad was tasteless, the chicken Goodyear, and the dessert? We didn't get to it. General counsels glared as CEOs mumbled of the past, only the past. Presently, the lunches stopped.
That was 13 years ago.
Perhaps, Feb. 5, 2014, signals a new Reg. FD, a new level of disclosure.
Twitter is out with earnings.
The newspapers dutifully file wire-service paragraphs. Those wiser report smarter first stories with context and compare-and-contrast insight. (Thank you, Sarah Frier.)
And then quietly, the stream began. @TwitterIR put out caveats and heads-up tweets. Smart charts, graphs, and tweets were stripped, copied, and pasted by Mashable, other digerati, the WSJ, and fledgling re/code.
And then the lunch, excuse me, the conference call began. Ian Sherr blogged at Digits, Mike Isaac at re/code. (Apologies to others missed.) As the call commenced, @TwitterIR weighed in with their own "edited" comments "competing" with Sherr. I am sure there were countless others tweeting each and every comment.
This is a huge deal.
Twitter is inventing in its first public disclosure a new immediacy and transparency. Dare I call it a new Regulation FD.
How long until others, the Disneys and Danahers of corporate America, copy the speed, openness, and vibrancy of a Twitter-feed conference call with sharp analysis in a less-edited, real-time format by Sherr, Isaac, Frier, and countless other journalists?
The investor lunch is long gone. This snowy evening, perhaps the sheltered conference call and traditional "reporting" is dead. What will remain is blinding immediacy and follow-up perspective by names that make news.
I owe Matt Winkler lunch.
Discuss.
Before it's here, it's on the Bloomberg Terminal.
LEARN MORE