Airline Hub Loss Stalks the Heartland: Who's Next After Cleveland?
by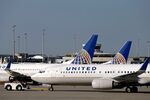 United Airlines' decision to quit its Cleveland hub this spring—Hopkins International doesn't rock, apparently—isn't the first time a major city has lost its bragging rights as an airline base, and it won't be the last.
Memphis and, to a lesser extent, Cincinnati, have both lost their hub status since Delta Air Lines absorbed Northwest and rationalized its network, cutting financially underperforming flights. A similar story played out at Hopkins, a former Continental hub inherited in United's 2010 merger that hasn't been profitable for a decade, according to a recent memo (PDF) sent to Cleveland workers by United Chief Executive Officer Jeff Smisek.
A successful hub needs two main ingredients: a large metropolitan area and a dominant position by an airline. Think of Atlanta and Delta, or Houston and United. With the newly minted American Airlines behemoth working on its own megamerger with US Airways, other lesser hub cities would be right to grow nervous.
American is run by a core group of executives from US Airways, which dropped Pittsburgh as a base after its long-ago merger with America West Airlines. Highest atop the proverbial wall of worry is Phoenix, a US Airways hub that finds itself at a geographic and competitive disadvantage within the airline's new network. Geographically, it's between Dallas/Fort Worth—American's home airport, and one where it dominates both financially and operationally—and Los Angeles, a huge market that could, under American, become a true hub for the first time.
"American seems to like what they see at LAX, where they're now the largest airline," says Seth Kaplan, managing partner of Airline Weekly, an industry journal. "And if they are going to compete at LAX," that means Phoenix's role could be diminished. Competitively, Phoenix is also a major focus city for Southwest Airlines and a new destination for no-frills Spirit Airlines, both of which limit the financial upside for a legacy carrier.
Another city that could see some cuts is Philadelphia, a US Airways hub that served as its axis for European flights. But don't count out Philly just yet: Kaplan calls it an effective base because of its large metro area and the ability to have short-haul flights feed long hauls to Europe and elsewhere. American's hub at New York's JFK International supports virtually no short flights, given the airport's primary role as an international and West Coast gateway.
Memphis lost its hub status last fall as Delta announced deep schedule reductions, leading to more than 200 job cuts. Delta has counted Cincinnati as a hub since 1986, and that airport has seen reductions in service for more than a decade, a trend that has accelerated since its 2008 merger with Northwest. Delta now has 99 daily flights from the airport, which is actually located in Kentucky, down from about 500 in 2001.
For consumers, the loss of a hub means fewer nonstop flight options and the potential that corporations will be less likely to relocate there because of the reduction in service. AT&T, for example, cited air service as the main reason for ditching San Antonio in 2008 and moving its headquarters to Dallas. But a legacy airline's departure can also mean a new player may decide to dip its toe into the local market, providing new flight options. Pittsburgh, for instance, saw Southwest increase its service after US Airways decamped.
Still, the latest round of hub death might not materialize for some time. As part of a deal with U.S. regulators to approve the merger, American agreed to leave hubs intact and maintain some flight levels for several years. And executives sold the merger creating the world's biggest airline as a story of growth, a prosperity tale in which layoffs would be minimal and flight levels preserved. At least for now.
Before it's here, it's on the Bloomberg Terminal.
LEARN MORE