The myRA Is Good. Don't Stop There
Chris Farrell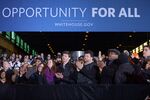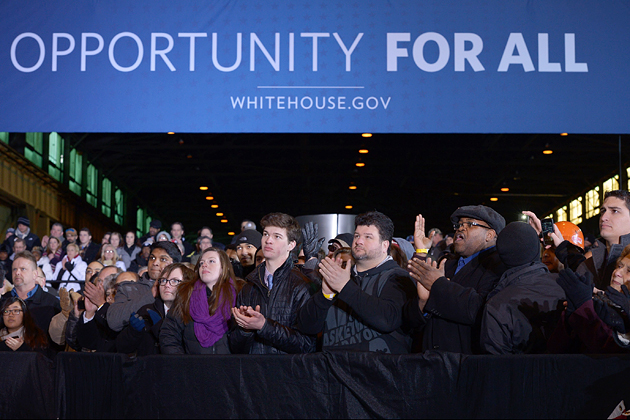 The latest Gallop poll for January shows that only 13 percent of Americans approve of the job Congress is doing. It's an abysmal number, a bare fraction above the all-time low of 9 percent reached in November 2013. Still, there are faint signs that the title of the least productive Congress in modern history lies uneasy with some lawmakers. President Obama's State of the Union address on Jan. 28 gave lawmakers from both sides of the aisle an opportunity to come together to solve a real problem—America's lack of retirement savings. "Let's do more to help Americans save for retirement," the president said. "Today, most workers don't have a pension. A Social Security check often isn't enough on its own. And while the stock market has doubled over the last five years, that doesn't help folks who don't have 401ks."
Obama is right about the scope of the problem. The population is aging, and on average, Americans haven't saved enough for their elder years. The typical value of 401(k)s and IRAs for workers nearing retirement was about $120,000 in 2010, according to the Federal Reserve. Only 42 percent of private-sector workers ages 25 to 64 have any pension coverage in their current job. The bipartisan appeal of passing legislation that increases retirement savings among all workers is apparent. Savings promotes individual responsibility and bolsters household choice in the elder years. Retirement savings lowers the demand for government resources and charitable services among an aging population.
The president's executive order creating the myRa is a critical first step. The myRA is a starter-IRA structured like a Roth IRA funded with after-tax contributions and tax-free withdrawal at retirement. The investment choice would be similar to a safe savings bond, backed by the federal government. The initial investment could be as low as $25 and additional contributions as low as $5. Workers will fund their starter retirement account by deducting a portion of their pay for deposit into an account set up by the Treasury Department. The maximum balance is $15,000, and at that point, the money would be rolled over into a private-sector Roth IRA. The president's newfound reliance on executive orders may be controversial, but the initial reactions to this particular move are positive.
And Congress should build on the MyRa initiative. By acting now, liberal and conservative lawmakers could make a huge difference to the retirement prospects of younger boomers, gen-Xers, and millennials. (The leading edge of the baby boom generation is already filing for Social Security and Medicare.)
Over the past three decades, defined contribution retirement savings plans such as the 401(k) have become the way workers save, especially in the private sector. The retirement savings and pension industry has learned over the years how to improve the design of these plans. Among the key features of a good defined contribution plan are automatic enrollment to boost participation (a shift encouraged by the Pension Protection Act of 2006); the automatic escalation of contributions to hike employee savings; a limited menu of investment choices (with target date funds the default option); and low fees (a trend reinforced by new regulations requiring fee transparency.) "We know what plan design works," said Larry D. Zimpleman, chairman of the Principal Financial Group at the Employee Benefits Research Institute's 73rd annual policy forum. "We know what plan design doesn't."
Take this intriguing simulation created by Jack VanDerhei, research director of the Employee Benefits Research Institute. Assume the goal is for 401(k) participants to replace 70 percent of their pre-retirement income after they say goodbye to their colleagues for the last time. With voluntary participation in a 401(k), 76 percent of lower-income workers ages 25 to 29 in a 401(k) will achieve that measure of success at retirement. At an 80 percent income replacement rate, the threshold success rate falls to 67 percent. Not good.
For the same workers with automatic enrollment and automatic escalation of contributions, the success figure rises (pdf) to 90 percent with a 70 percent replacement-rate gauge and 85 percent with an 80 percent goal. Much better. "We are on the cusp of being able to make defined contribution plans work for everyone, but we really have to act differently and think differently, and we really need to get at it in the next five years," Zimpleman said.
He's right. First, lawmakers could transform defined contribution savings plans into a best practices retirement savings product: automatic enrollment; automatic escalation; limited choice, and low fees. Sure, employees can keep the option of opting out of the plan, but experience suggests that most won't exercise the right. Legislators can build on and improve the defined contribution reforms embedded in the Pension Protection Act of 2006.
The government could also boost savings beyond the myRa by opening up to private companies that don't offer a retirement plan—usually smaller businesses—through payroll deductions the federal government's Thrift Savings Plan. The cost to companies of participating through payroll deduction would be minimal. And the Thrift Savings Plan is one of the world's best designed defined contribution savings plans, with approximately $397 billion in assets under management and more than 4.6 million participants (as of Dec. 31, 2013). The TSP offers five broad-based investment funds—government bond fund, fixed income fund, large-cap stock fund, small-cap stock fund, an international stock fund—along with the option of a lifecycle fund created out of the other five funds. The annual expense ratio was an extremely low 0.027 percent in 2012, meaning that for each fund, the cost was about 27¢ per $1,000 of investment. "What's the downside?" asks Dean Baker, co-director at the Center for Economic & Policy Research (pdf). "It's common sense."
These reforms won't completely solve the puzzle over how best to ensure retirement income security for all Americans. But the combination of myRa, a best practices defined contribution retirement savings system, and access to the federal government's Thrift Savings Plan comes close to accomplishing that goal. That's something liberals and conservatives alike should applaud.
Before it's here, it's on the Bloomberg Terminal.
LEARN MORE