Attention Stock Pickers: Time to Get to Work
by
The S&P 500 finished the month of January down 3.56 percent, and if you're expecting a sudden ray of sunshine in February, think again. The second month of the year has historically proven a toss-up for stock investors: Up 52 percent of the time, down 48 percent of the time.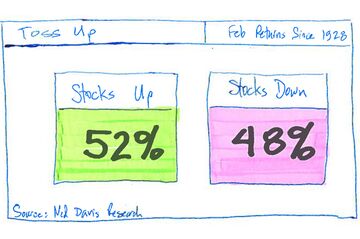 The message here is clear: We need to find winners -- simply riding the market in February offers no discernible benefit. So the stock picking team at Ned Davis Research analyzed monthly performance during February going back to 1984. They found stocks with certain characteristics tended to outperform. If for example individual stocks did well in January, they tended to continue rising in February. Low volatility and upward earnings revisions also generated out-performance.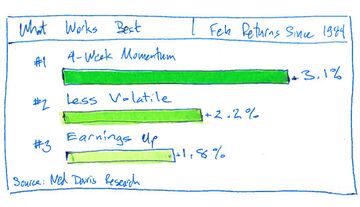 The team screened according to six criteria and found several candidates for the current month, including Honeywell (HON ), Macy's (M ) and Southwest (LUV ).
Thus inspired, we created our own screen. We ranked components of the S&P 1500 according to January returns, then screened for betas less than one (meaning below average volatility) and companies where analysts have raised estimates since New Year's. A number of companies made the cut. We shared the ten strongest on-air: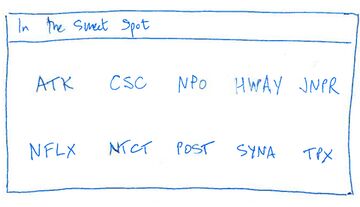 Returns speak for themselves, proving good stock picking is indeed possible and essential during February.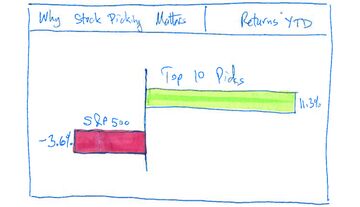 Before it's here, it's on the Bloomberg Terminal.
LEARN MORE