A Post-Super Bowl Snowstorm Spares Private Jetters
By
Mother Nature wasn't about to let the first cold-weather Super Bowl fade into history without a blast of winter. The much-feared frigid championship never materialized Sunday, with a comfortable 50 degrees at game time, but a blizzard arrived in time to snarl Monday morning's departing flights taking thousands of spectators home from the New York City area.
The private-jet set at Teterboro airport, about three miles from MetLife Stadium in New Jersey, had some departing flights delayed today due to snow, with one of the two runways closed briefly for snow removal. Still, the Teterboro operation was running smoothly compared with the region's three major airports serving the masses: Newark, LaGuardia, and John F. Kennedy all had delays averaging three hours due to snow. Flights in Philadelphia suffered delays of more than four hours.
Teterboro has no commercial flights, instead serving only charters and private jets. For the Super Bowl the airport was expecting an influx of about 1,200 aircraft. Given that kind of traffic, the Port Authority of New York and New Jersey created an operation plan (pdf) and added a $250 surcharge on all flights between Jan. 29 and 6 a.m. on Feb. 4. Check out Bloomberg Businessweek's video report on the preparations at Teterboro: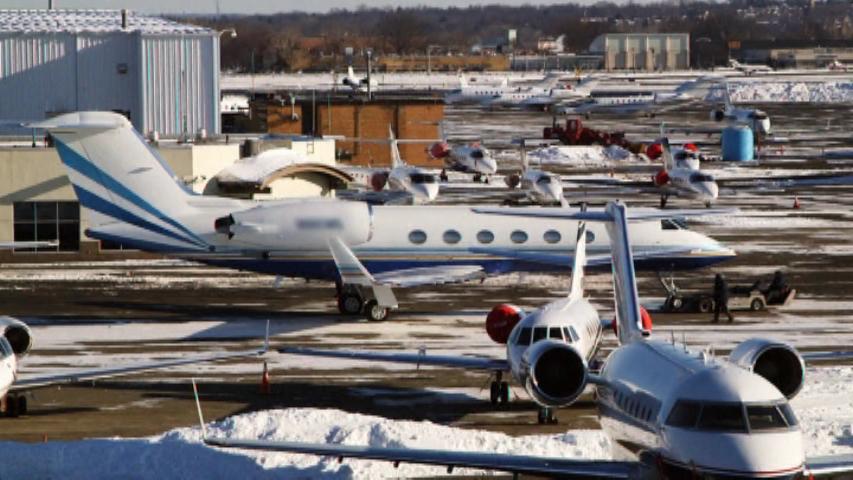 "The fee is being assessed in order to help defray the costs of additional services being provided at the airport to ensure a safe and efficient operation during the Super Bowl," the authority said. Of course, given the average tax bracket of Teterboro's typical private-jet traveler, such as Justin Bieber, an extra $250 wasn't likely to be a financial hardship. And neither, it turns out, was the post-game snowstorm.
Before it's here, it's on the Bloomberg Terminal.
LEARN MORE