Disrupting Big Cable and Big Internet
T-Mobile and Aereo are shaking up cosseted telecom and TV industries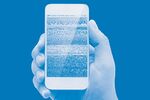 T-Mobile US, the underdog of the U.S. mobile phone market, has caused a ruckus by offering to reimburse early termination fees for new customers who walk away from contracts with other U.S. carriers. John Legere, T-Mobile's business casual chief executive officer, unveiled the plan in an R-rated speech in January. "This industry blows," Legere said. "It's just broken."
In many parts of Europe and Asia, consumers get faster networks at lower cost and have more freedom to watch what they want. The larger questions are why there isn't more competition—in the mobile phone market and for Internet access more broadly—and what, if anything, government can do to encourage it.
In that respect, it was a smart move for the federal government to prevent AT&T from gobbling up T-Mobile in 2011 in a proposed $39 billion merger. T-Mobile is shaking things up. Its next challenge is acquiring more low-frequency spectrum to really compete. Spectrum, however, is scarce and expensive. When airwaves become available—over the next few years, the government is expected to auction off big parcels of unused spectrum—AT&T and Verizon Wireless can easily afford to snap them up. T-Mobile has to come up with the money it needs. But the airwaves are public, so there's also a role for the Federal Communications Commission to play. It may want to consider, for example, limiting its auctions to bidders who aren't already dominant in a market.
That spectrum, by the way, will become available because the government is asking television broadcasters to sell back any unused space. Which brings us to Aereo, an Internet startup that streams TV shows to smartphones or tablets for about $8 a month.
Ordinarily Aereo would have to pay for the right to retransmit copyrighted programs, similar to the fees cable companies pay the networks. But Aereo has found a clever way around copyright law: Each subscriber gets a dime-size antenna, which picks up broadcasters' over-the-air signals. The individual antennas, Aereo claims, are for private viewing. Copyright law requires payment only when programs are retransmitted for public viewing.
The U.S. Supreme Court has agreed to hear a lawsuit brought by broadcasters, who say Aereo's runaround is illegal. Broadcasters are worried that cable operators will build their own Aereos, threatening $4 billion in retransmission fees, which are expected to double by 2017. At the same time, Aereo challenges the cable industry's ability to bundle channels into costly take-it-or-leave-it packages. And Aereo could also upset the comfy network-affiliate model by making, say, CBS's New York programming available to Los Angeles viewers. The U.S. Internet and telecommunications ecosystem works very well—for those who can afford it. Disruptive companies and greater competition can improve on that.
BOTTOM LINE -
To read William Pesek on exporting people in Asia and Cass R. Sunstein on paranoid libertarians, go to: Bloomberg.com/view.
Before it's here, it's on the Bloomberg Terminal.
LEARN MORE