Finance Gadfly Sheila Bair Takes a Banking Job
By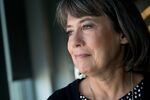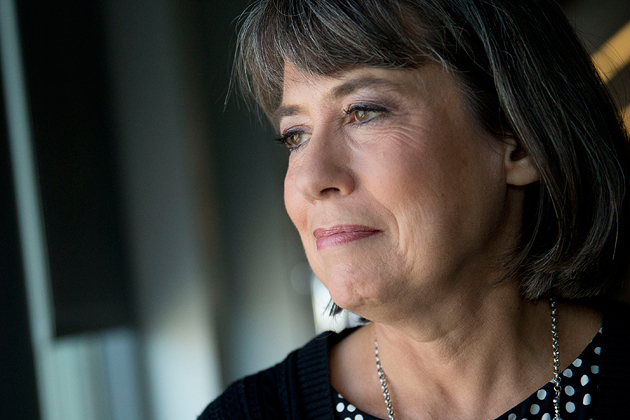 It was perhaps inevitable that Sheila Bair, former head of the Federal Deposit Insurance Corp. and one of the most clear-eyed critics of the policies and practices that helped cause the 2008 financial crisis, would eventually join the financial sector in some capacity. What is surprising is that she waited as long as she did.
Unlike many of her colleagues from the time—former Treasury Secretary Timothy Geithner, starting work with private equity firm Warburg Pincus on March 1, comes to mind—Bair has been working for a living since she left the FDIC in 2011, serving as an adviser to nonprofit Pew Charitable Trusts and as the chair of a think tank. No doubt the news that she's joining the board of Spanish bank Santander will prompt screams about the revolving door between government and the private sector. According to the Wall Street Journal, Bair attended her first board meeting at her new bank on Monday.
Santander is one of the largest banks in Europe and has vast operations in the U.S., having gone on something of a bank-buying spree in the wake of the financial crisis. "I hope that my service on the Santander board will provide yet another avenue for continuing my commitment to reforming the global financial system and contributing to a safer, more responsible, and customer oriented banking system," Bair said in a statement.
Bair has become a remarkably blunt critic of the financial industry since leaving her post as head of the FDIC. In columns for Fortune, she argued that giant asset management firm BlackRock might be "too big to fail," Fannie Mae and Freddie Mac should be abolished, and that it might take further financial crisis to finally teach Wall Street how to behave.
In her 2012 book, Bull by the Horns: Fighting to Save Main Street from Wall Street and Wall Street from Itself, it became evident within the first few pages that Bair would be taking the opportunity to share her feelings with little restraint: "[Vikram] Pandit looked nervous, and no wonder," she writes in her prologue, referring to the former head of Citigroup. "More than any other institution represented in that room, his bank was in trouble. Frankly, I doubted that he was up to the job."
As Bair would no doubt point out, there is an argument to be made for the free flow of labor between government and private companies. Almost any organization benefits from diversity of experience, and people who remain too long in one place can become ossified in their points of view. There is also the under-acknowledged but powerful private-sector subsidy of government jobs—the potential for a future high-paying gig can help attract people to government work who might otherwise take different career paths. Not that Bair always saw it this way.
"I would like to see financial regulation be viewed as a lifelong career choice—similar to the Foreign Service—rather than a revolving door to a better-paying job in the private sector," she wrote in her book. "There should be a lifetime ban on regulators working for financial institutions they have regulated."
Before it's here, it's on the Bloomberg Terminal.
LEARN MORE