Obama Isn't Waiting for Congress on $10.10 Minimum Wage
By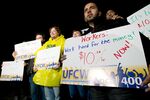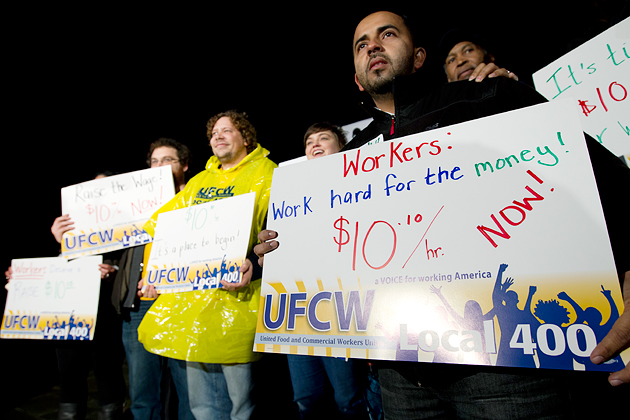 The national minimum wage has been stuck at $7.25 an hour since 2009, but some workers in every state will soon have a wage floor of $10.10 by decree of President Obama. Aides to the president revealed today that an executive order establishing a $10.10 minimum for federal contractors will be part of tonight's State of the Union address.
Obama still wants Congress to pass a $10.10 minimum wage for all workers. In the meantime, however, this executive order will cover janitors, dish washers, and other low-wage federal contractors.
"The president is fulfilling a pledge made at a Jan. 14 Cabinet meeting to make 2014 'a year of action' by using his executive power," according to Bloomberg News. Obama said he wasn't going to wait for Congress to bring him legislation, adding: "I've got a pen and I've got a phone."
Valerie Jarrett, senior adviser to the president, said on Bloomberg Television today that the order covers "a couple hundred thousand" workers.
Raising the minimum wage looks like a good issue for the White House, politically speaking. As CNN reports, 72 percent of those questioned in new polls from CBS News and the Pew Research Center said they favor a $10.10 minimum.
Before it's here, it's on the Bloomberg Terminal.
LEARN MORE