Europe Tells Its Royals to Tighten Their Belts
By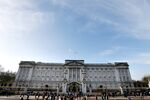 Europe still has kings and queens, but the region's austerity-minded governments are increasingly demanding that royalty do its part to curb spending.
A British parliamentary committee today called for improved management of the £36.1 million ($59.6 million) in taxpayer funds that Queen Elizabeth and her family will receive this year to maintain palaces, pay staff, and cover travel costs.
In its first-ever review of the monarchy's books, Parliament's Public Accounts Committee chided the royal household for overspending its budget last year, which forced it to dip into reserve funds. By contrast, the committee said, government agencies in recent years "have managed to reduce spending, while being expected to maintain or improve the services they provide."
The committee also criticized the household for neglecting maintenance of some properties, leaving some in "dangerous or deteriorating condition." It suggested that money for repairs could be raised by opening Buckingham Palace more frequently to paying visitors. British lawmakers gained oversight of royal spending in 2012, under a law that consolidated public support of the monarchy into a single annual grant.
Britain's aren't the only royals coming under scrutiny from bean-counters. In Spain, which has endured two recessions since 2008, the royal family in 2010 agreed to the first-ever reduction in its budget and started publishing its annual accounts in 2011. The family of King Juan Carlos has been tainted by financial scandal stemming from charges of fraud and tax evasion against the husband of Princess Cristina, the king's younger daughter. Spanish taxpayers pay about $11 million annually to support their monarchy.
Other countries spend much more. A 2012 study by Herman Matthijs, a professor at the University of Ghent in Belgium, estimated that taxpayers in the Netherlands gave about $52 million in subsidies to that country's royal family. Matthijs previously estimated that Norway's King Harald cost that country's taxpayers more than $38 million a year, almost twice the $20 million paid to Sweden's King Carl XVI Gustaf.
Before it's here, it's on the Bloomberg Terminal.
LEARN MORE