German Crisis Role Raises Military Expectations, Ischinger Says
Tony Czuczka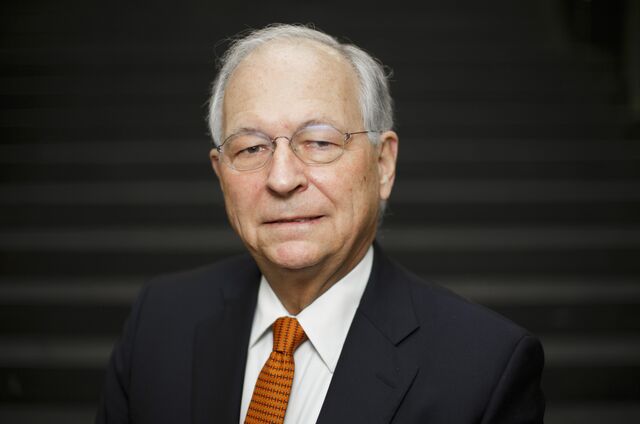 Germany has a responsibility to step up its international military engagements to reflect the influence it gained during the crisis in the euro area, said the head of the Munich Security Conference.
Germany can't ignore the increased expectations placed on it after more than four years of the debt crisis that spread from Greece, said Wolfgang Ischinger, a former German ambassador to the U.S. who now heads the annual security conference taking place in Munich this coming weekend. Germany must now assume a greater role internationally that goes beyond its economic might, he told reporters in Berlin today.
"That's what is expected of Germany: that with France, Poland and of course also with the U.K., we take responsibility for leadership; that we don't just react to decisions or initiatives by third parties," Ischinger said. "Our weight has increased because of the euro crisis of the past four to five years. We can't just shrug our shoulders and pretend the expectation isn't out there."
Ischinger, who is also the head of government relations with Allianz SE, was reacting to comments made at the weekend by Defense Minister Ursula von der Leyen urging greater German engagement as part of international military missions and more pooling of international defense resources.
Defense Strategy
Ischinger said he welcomed "the prospect" of a more integrated European defense strategy as suggested by von der Leyen, a member of Chancellor Angela Merkel's Christian Democrats, who was a surprise appointment to the defense post when Merkel's third-term cabinet was announced last month.
There's a need to move away from national armed forces in the European Union since "it's the worst way to spend our tax money," said Ischinger. What's needed is "pooling and sharing," he said.
Foreign Minister Frank-Walter Steinmeier, a member of Merkel's Social Democratic Party coalition partner, was less keen to commit to greater international engagements in an interview with today's Ruhr Nachrichten newspaper.
"We'll see who in Europe offers transport capacity or medical supplies" to crisis regions, Steinmeier was cited as saying. Only then will Germany decide "what we can still do," he said.
Before it's here, it's on the Bloomberg Terminal.
LEARN MORE