Google Phone Maker Unit Loses Most of LCD Antitrust Suit
Andrew Harris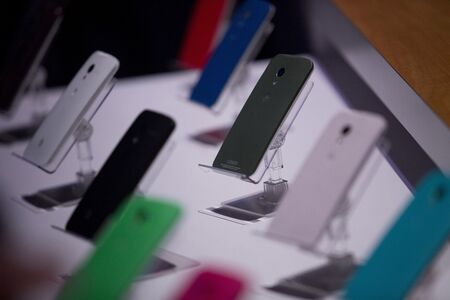 Google Inc.'s Motorola Mobility unit lost most of an antitrust lawsuit against Samsung Electronics Ltd., Sharp Corp. and other liquid-crystal-display makers it accused of a pricing conspiracy.
The mobile-phone maker claimed it was hurt by the defendants' fixing of prices for displays bought by Motorola affiliates outside the U.S. and used in phones later sold inside and outside the country. Claims where the bulk of economic activity occurs outside the U.S. are barred by antitrust law, a judge ruled.
"The undisputed facts show that the transactions were overwhelmingly foreign in nature," U.S. District Judge Joan B. Gottschall in Chicago said in a ruling yesterday.
Motorola claimed the defendants engaged in a decade-long conspiracy to inflate panel prices. Schaumburg, Illinois-based Motorola Inc. filed the case in 2009 before spinning off its mobile-phone making division, which was later acquired by Google.
Gottschall, citing defense filings, said more than 99 percent of the liquid-crystal-display purchases at issue were made by Motorola's foreign affiliates, which later assigned their claims to the U.S.-based company.
1 Percent
"Less than 1 percent of the $5.4 billion in commerce at issue here -- $43 million -- actually involves sales to Motorola in the United States," defense lawyers said in a Sept. 20 court filing.
"We disagree with the court's ruling and are considering next steps," Will Moss, a spokesman for Libertyville, Illinois-based Motorola Mobility, said in a statement.
Other suits have alleged similar conspiracies. In 2012, a judge imposed a $500 million fine on Hsinchu, Taiwan-based AU Optronics Corp. for colluding with rivals to fix LCD prices. Hewlett-Packard Co. in August dropped a lawsuit it had pursued against other LCD makers.
The case is Motorola Mobility Inc. v. AU Optronics Corp., 09-cv-6610, U.S. District Court, Northern District of Illinois (Chicago).
Before it's here, it's on the Bloomberg Terminal.
LEARN MORE