As Homeowners Flock to Nest, Another Energy-Saving Startup Aims for Chuck E. Cheese's
By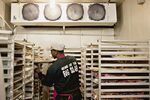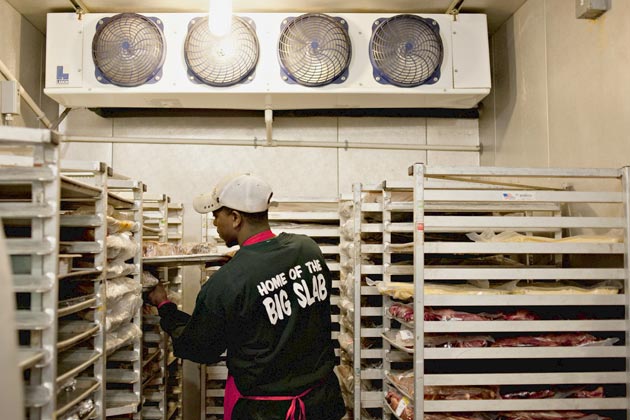 When Google plopped down $3.2 billion last week to buy Nest Labs, it raised the profile of the maker of high-tech, high-end home thermostats and smoke alarms. The appeal of Nest's $250 automated thermostat is that it learns your habits and saves you money. By one estimate the company sells 100,000 each month.
While Nest, led by onetime Apple designer Tony Fadell, is aimed squarely at design-conscious homeowners, there are plenty of buildings beyond private homes that could benefit from smarter heating and cooling systems: schools, drugstores, yoga studios, Chuck E. Cheese's. Those are the places where Greg Fasullo, chief executive officer of EnTouch Controls, wants to pilot the thermostats. "You walk into a manager's office at a Chili's, you'll see five thermostats sitting on the wall," Fasullo says. "That's how they manage their energy."
The energy management offerings from big industrial companies such as Siemens and Honeywell may be good solutions for office towers or big box stores, Fasullo says, but they're too costly or complicated for many small commercial properties. "All those big companies do great in really big buildings," he says. Of the roughly 4.8 million commercial buildings in the U.S., about 90 percent are less than 25,000 square feet, according to Fasullo.
EnTouch sells hardware, software, and services to help the Chuck E. Cheese's of the world save energy. (The family-friendly pizza chain is a client.) The starting price is about $5,000 per site for the equipment and installation, and $1,500 annually if customers want EnTouch to fully manage their energy use. Fasullo says customers can typically save 15 percent to 20 percent of their energy bill on heating and air conditioning and typically cover their costs in a year or less. EnTouch's software will also help them monitor when equipment needs maintenance and respond to power companies' requests to reduce demand at peak times.
About 500 companies use EnTouch's systems at a total of 5,000 sites across the U.S. Fasullo's focus is on chain retailers and restaurants, because kitchens and freezers are energy hogs. He says the Dallas-based company, with a staff of 28, will have revenue of $6 million this year. EnTouch has raised a little more than $10 million from investors including Trailblazer Capital and SJF Ventures, as well as utility NRG Energy.
Fasullo's previous venture, which he sold in 2007 to Norwegian energy tech company Eltek, helped telecom carriers reduce electricity use in cell towers and other equipment. He says the biggest resistance to EnTouch's product is inertia, because energy may be a relatively minor cost for retailers and restaurant owners: "It's easy for an organization to keep doing what they're doing with thermostats."
Deals with electric utilities like Green Mountain Energy and NRG help get customers' attention—they're more receptive to EnTouch's power-saving pitch when it comes through their power company. Even then, chain restaurant managers need lots of convincing. Companies will typically test the system out in a handful of stores and gauge the energy savings before deploying EnTouch more broadly. "It's a cautious industry," Fasullo says. "They don't have deep pockets."