Qualcomm Buys Mobile Patents From Hewlett-Packard
Ian King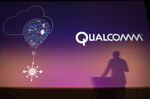 Qualcomm Inc. said it bought a portfolio of patents from Hewlett-Packard Co., acquiring intellectual property that includes the fundamentals of mobile operating systems.
Qualcomm said in a statement yesterday that the purchased portfolio consists of about 1,400 granted patents and pending applications in the U.S., and about 1,000 granted and being applied for in other countries. The San Diego-based company didn't disclose the price of the deal.
The world's largest maker of mobile-phone chips, which gets the majority of its profit from technology licensing, said it will use the patents to "offer even more value to current and future licensees." The chipmaker charges royalties to handset makers and rival semiconductor companies for the use of its code division multiple access, or CDMA, wireless technology, which has become part of most high-speed mobile data systems.
Bloomberg News reported in October that Hewlett-Packard was seeking to sell some mobile-computing patents as part of Chief Executive Officer Meg Whitman's attempt to bolster the company's financial position. The patents on the block included those related to WebOS, the smartphone and tablet-computer operating system that the company bought through its 2010 acquisition of Palm Inc.
Hewlett-Packard will maintain a license to the patents sold, said Michael Thacker, a company spokesman.
Cross Licensing
The value of the patents Qualcomm acquired will be determined by how much they've already been used in cross-licensing agreements struck by Hewlett-Packard, said Erin-Michael Gill, managing director at MDB Capital Group, an intellectual property-focused investment bank based in Santa Monica, California.
"Now they're in the hands of someone that might be more effective in monetizing these assets," Gill said. "Hewlett-Packard may still be able to participate in the upside of the monetization efforts of Qualcomm."
Qualcomm said the patents it purchased include those related to Palm, as well as to Hewlett-Packard's iPaq mobile devices. The deal also includes technology from Hewlett-Packard's 2007 acquisition of Bitfone Corp., a maker of device-management software.
The portfolio includes patents granted in China, the U.K., Germany, Japan and Korea, showing they have "broad foreign coverage," said Emily Kilpatrick, a Qualcomm spokeswoman. Existing Qualcomm licensees will have access to the patents, she said.
Hewlett-Packard, based in Palo Alto, California, didn't manage to make Palm's WebOS -- part of a $1.2 billion acquisition -- into a success. The company later wrote down the deal and Whitman sold the WebOS operating system's code to LG Electronics Inc. last year.
Qualcomm shares rose less than 1 percent to $75.87 at yesterday's close in New York. Hewlett-Packard shares fell 1.6 percent to $29.37.
Before it's here, it's on the Bloomberg Terminal.
LEARN MORE