Pacific's STAR Missing Colombia Recovery Goal: Official
Andrew Willis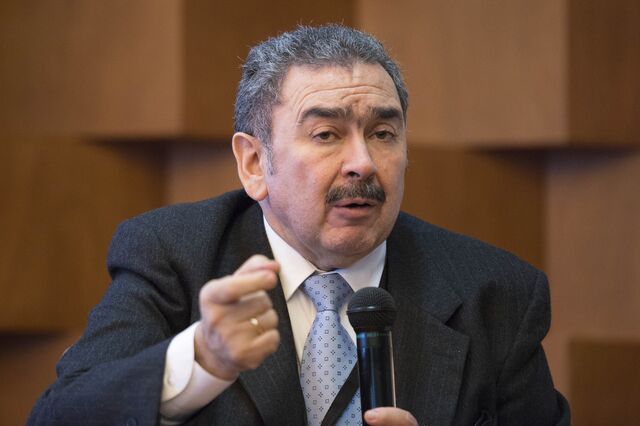 Pacific Rubiales Energy Corp.'s new oil-recovery technology in Colombia is falling short of government expectations, according to the comptroller's office, potentially jeopardizing the company's ability to retain its biggest field. Shares fell the most in two months.
Preliminary results of Pacific's Synchronized Thermal Additional Recovery technology, or STAR, are tracking below a threshold for additional recovery rates set by state-owned Ecopetrol SA, Ana Maria Silva, head of mining and energy at the comptroller's office, said in a Jan. 22 telephone interview, citing an Ecopetrol analysis dated this month. Preliminary results are meeting expectations, Pacific said today by e-mail.
Pacific, Latin American's largest non-state-owned producer, is counting on the patented technology to help convince Ecopetrol to renew a license for operating the Rubiales oil field, Colombia's biggest. The existing contract expires mid-2016. Under proposed new terms, the two companies would share secondary production extracted using STAR, Pacific Chief Executive Officer Ronald Pantin said Sept. 12.
"Ecopetrol has done an evaluation of this technology and decided it isn't successful," Silva said. "Yet Pacific continues to say it is, and that it wants to extend it."
STAR, which increases flow by heating oil in the well, is being tested in Colombia's Quifa Southwest field, with preliminary results indicating a doubling of the recovery factor, Pacific said Sept. 18.
'Learning Process'
Three independent companies have certified the good preliminary results, with production achieved using STAR in the Quifa field rising by 140 percent, Pacific said.
Further results are expected in February when the testing concludes. Pacific is considering expanding the technology at Quifa after production rose 140 percent since March 2012, the company said in today's statement.
"We need to wait for the results to be released," Ecopetrol CEO Javier Gutierrez said in an interview yesterday after a shareholder meeting in Bogota. "Pilot studies involve a learning process and that's what Pacific and Ecopetrol's groups have been working on."
Ecopetrol is responsible for 30 percent of operating and capital expenditure on the STAR project and gets a 40 percent share of production at Quifa, in central Colombia's Meta region, according to a company document. Ecopetrol spokesman Mauricio Tellez declined to comment on preliminary STAR findings. "When they are presented by the technical groups, Ecopetrol will make a declaration," he said by phone yesterday.
Regulator Report
The Rubiales field produces more than 200,000 barrels a day. Pacific, whose shares trade in Bogota and Toronto, owns about 42 percent and is the operator. Ecopetrol owns the rest. Ecopetrol's board will decide whether to issue a new license in the field.
A post-2016 arrangement whereby Ecopetrol keeps primary production and the two companies share secondary production at Rubiales would be a "win-win" scenario, Pantin said Sept. 12.
The company's shares slumped 4.9 percent to 30,340 pesos at 12:55 p.m. in Bogota and fell as much as 5.4 percent, the steepest intraday drop since Nov. 7. The stock is down 24 percent in the past year while Ecopetrol has lost 39 percent.
"News that STAR may be falling below expectations is in direct conflict to what the company has disclosed," Darren Engels, an analyst with FirstEnergy Capital Corp, said by phone from Calgary.
The comptroller's office sent a report yesterday to Colombia's financial regulator saying Pacific hasn't provided adequate information on STAR results, including explosions in June 2013 and September 2012, according to Silva, who said she visited Quifa this week following a union complaint.
'Kept Quiet'
Silva provided a company report dated October that attributes the failure of a valve and subsequent gas release to an abrasion, and a separate report with details of an incident in September 2012.
Pilar Peralta, a legal adviser with Colombia's main oil workers' union USO, said by telephone yesterday that two explosions had taken place during STAR testing at Quifa SW.
"What they haven't said, and have kept very quiet, is that with the application of this patent there have been two explosions," Silva said. "Being on the stock exchange, they should have reported this at the time to the financial regulator. They didn't do that."
In today's statement, Pacific said no explosions have taken place and that it sends monthly progress reports to Colombia's mines and energy ministry. A gas leakage at STAR didn't affect the project, it said.
Before it's here, it's on the Bloomberg Terminal.
LEARN MORE