T-Mobile Picks a New Villain to Attack: Banks
By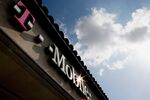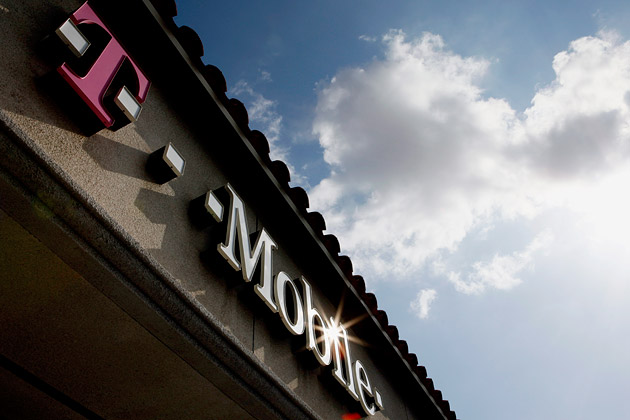 T-Mobile knows how to pick its villains. After spending most of the last year loudly butchering the mobile industry's sacred cows, the carrier says it is positioning itself as a good-guy alternative to high-cost financial services for people without bank accounts.
The company announced a service Wednesday called Mobile Money, which pairs a prepaid Visa card with a mobile app to allow people to do such things as deposit and cash checks via smartphone, get money from ATMs, and send money to one another. While the service is available to anyone, the best terms are available to T-Mobile's own wireless subscribers. "Millions of Americans pay outrageous fees to check cashers, payday lenders and other predatory businesses—just for the right to use their own money," said John Legere, the company's chief executive, in a statement. "Mobile Money shifts the balance of power for T-Mobile customers and keeps more money in their pockets."
Tying financial services to wireless connectivity makes sense. Even people without bank accounts have wireless plans, and T-Mobile can offer a service that distinguishes itself from competitors while also making it more convenient for people to pay their phone bills. The carrier's stores will serve as a network of tellers, where people can come to load cash onto their cards. In some parts of the world, mobile phones have become the de facto way for people to handle day-to-day financial transactions, most famously with Kenya's M-Pesa.
T-Mobile's new service is much more modest right now. It provides a low-cost option for certain financial services, free of such things as overdraft and monthly fees that banks have been criticized for. Still, T-Mobile's attack on the payday lending and cash-checking industries is mostly rhetorical. T-Mobile offers nothing resembling the short-term loans that payday lenders traffic in. For the services it does offer, its main competitors are other companies such as Sprint's Boost Mobile Brand or Wal-Mart Stores, both of which add financial services onto their core consumer businesses aimed at those of modest means.
Wal-Mart began offering a card in 2012 with practically no fees, and the giant retailer also charges $3 to cash checks up to $1,000 in its stores. T-Mobile's service takes a fee of 1 percent of the value of government or payroll checks and 4 percent of the value of all other checks. This makes T-Mobile more expensive for any check over $300 and for personal checks over $75. (There is no fee for depositing a check; it just takes longer to get access to the cash.)
Jennifer Tescher, chief executive of the Center for Financial Services Innovation, chides T-Mobile for burying information about its fees on its website. "They have very poor disclosures," she says. But the banking system is clearly not working for a large proportion of Americans, and Tescher thinks that companies like T-Mobile are better positioned than banks to develop novel financial services for this population. "It's a lot harder to make changes to an existing system than it is to build something from scratch," she says. "Some of the new upstarts, especially those with deep pockets, have a leg up here."