How Intel's Brave TV Gambit Went Wrong
By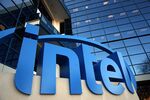 The symbolism was there from the start. A small group of renegades moved into an abandoned chip factory at Intel's Santa Clara (Calif.) headquarters. They were to take this decrepit space full of dust and scurrying rats, revamp it, and turn it into the home of something very different for the company: a new type of Web-connected TV system. The chipmaker was going to head straight for the consumer and revamp streaming television along the way.
This vision officially came to an end on Tuesday as Intel sold its OnCue Cloud TV system to Verizon for an undisclosed sum. My sources say the unit had been valued internally at around $300 million, and my colleagues at Bloomberg are reporting that Intel sold the unit for less than $200 million. Verizon gets some physical hardware that had been tuned to deliver streaming TV to consumers and will look to hire the 350-person OnCue crew, which includes a number of all-stars from technology and entertainment companies.
The back story behind OnCue centers on Erik Huggers. He's Intel's vice president of media who had previously been the director of the BBC's technology and media operations, where he made a huge splash by revamping the broadcaster's online presence and growing its popular iPlayer. Intel brought him in to try something radical, and Huggers fixated on this idea of a streaming TV service.
The big idea was that Intel could be seen as a more neutral technology partner for the media companies than an Amazon, Netflix, or Hulu. Intel would use its data center and communications expertise to make a super-fast streaming service and then form partnerships to get shows and movies onto the system. At long last, consumers would get the ability to watch what they wanted, when they wanted it, instead of signing up for all-you-can-eat cable bundles.
For a long while, the OnCue team operated in total secrecy within Intel. They took over the old chip plant and turned it into a modern-looking office replete with Hollywood posters and signage. Only members of the OnCue team could badge into the building. Inside, a top crew of designers and hardware experts built a type of set-top box to handle the streaming work. They began running trials in homes, and Intel at one point was gearing up for a massive launch of the new product last summer. The content partners, however, failed to sign on to Intel's vision.
In the end, Intel's new chief executive officer, Brian Krzanich, decided to sell off this project that had been started on his predecessor Paul Otellini's watch. There's a practical aspect to the decision, since it was a risky venture that did not seem to be panning out the way Intel had hoped. The company may have ended up sinking even more money into a lost cause. That said, Intel could sure use a spark these days to counter the flagging PC market.
Before it's here, it's on the Bloomberg Terminal.
LEARN MORE