Gaming Company Crushes Competitors for Using 'Candy'
by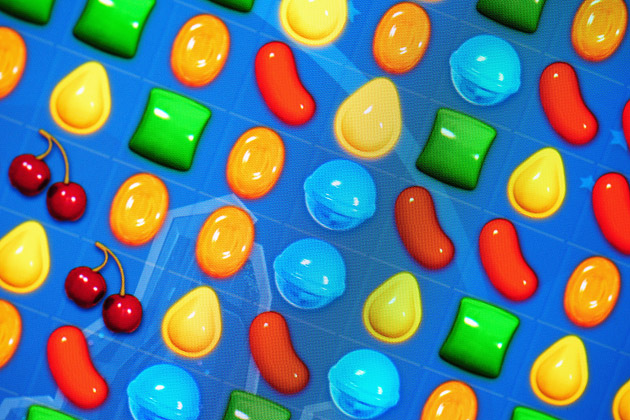 Addictive puzzle game Candy Crush Saga has become such a success, downloaded more than 500 million times, that its creator, King, has decided to protect its intellectual property by trademarking the word "candy" in Europe. The company is also in the process of obtaining protection for "candy" in the U.S. King's trademark won't apply just to games, but also to apparel and other categories—because merchandising is big business, too.
While it may be surprising that a company would venture to claim ownership of a word as generic as "candy." some are shocked that government agencies are willing to grant King protection. The trademark was registered in Europe in 2013. The U.S. Patent and Trademark Office published the proposed registration on Jan. 15. This gives the public 30 days from that point to challenge the application before it goes further.
 
King, a British company, also owns a number trademarks with the word "saga" in them; it's going after game companies that use that word, too. And the company has already sent letters to developers that have games with the word "candy" in their titles, including the maker of All Candy Casino Slots, a slot machine game that will be renamed "All Sweets Casino Slots." A spokesperson for King said in an e-mailed statement:
Our IP is constantly being infringed and we have to enforce our rights and to protect our players from confusion. We don't enforce against all uses of CANDY—some are legitimate and of course, we would not ask App developers who use the term legitimately to stop doing so.

The particular App in this instance was called 'Candy Casino Slots—Jewels Craze Connect: Big Blast Mania Land', but its icon in the App store just says 'Candy Slots', focusing heavily on our trademark. … We believe this App name was a calculated attempt to use other companies' IP to enhance its own games, through means such as search rankings.
Who decides which uses of "candy" are legitimate? While a trademark does give King backing to send cease-and-desist letters—which may be particularly effective with smaller companies that can't afford lengthy court battles—a lawyer told video-game website Polygon.com that because "candy" is so generic, in many instances it will be hard for King to make a case in court. The company would have to prove that confused consumers think the products are related.
Before it's here, it's on the Bloomberg Terminal.
LEARN MORE