New Accusations Against Freedom Industries in West Virginia Spill
Paul M. Barrett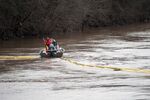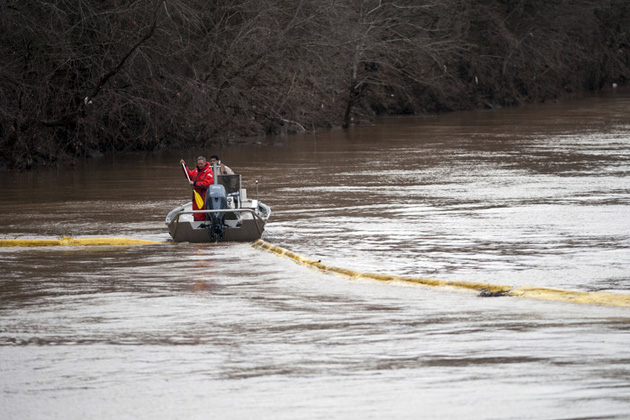 It hasn't taken long for fratricide to erupt between two companies blamed for the early January chemical spill in West Virginia. In a court filing, a local water utility has accused Freedom Industries, the chemical supplier blamed for the leak in Charleston, of trying to pull a fast one in its federal bankruptcy filing.
As I explained in my last post on the legal wrangling in the wake of the spill, closely held Freedom Industries filed on Jan. 17 for Chapter 11 protection from its creditors—an unsurprising move designed to freeze a growing wave of liability lawsuits seeking damages related to the cutoff of public water to some 300,000 customers in the Charleston area.
Freedom also hinted in the filing that it would attempt to shift culpability to the West Virginia unit of American Water Works. Many of the plaintiffs suing Freedom have filed claims as well against American Water Works  (AWK) for failing to move swiftly enough to close its intake in Charleston. The intake to the public water system is a mere mile and a half down the Elk River from Freedom's chemical-storage facility. Freedom suggested that perhaps American Water had helped cause the leak in the first place when a water main break contributed to damage to a storage tank.
In its own filing dated Jan. 19 and made available yesterday, the West Virginia unit of the water company fired back. West Virginia-American Water accused the chemical supplier of concealing its true ownership, using a proposed emergency loan to put creditors at a disadvantage, and generally failing to provide the bankruptcy court with sufficient financial information about such matters as Freedom's insurance coverage. The situation "smells of collusion," the water utility alleged in its court papers.
West Virginia-American Water said it has a big stake in Freedom's Chapter 11 because the utility suffered expensive damages as a result of the water shut-down. The utility added that, in those suits naming it as a defendant, the company plans to file cross-claims shifting liability to Freedom. West Virginia-American Water ultimately will become "the largest creditor by far in this bankruptcy case," the utility said.
Freedom's Chapter 11 filing is indeed vague about the chemical company's current owner, identified in court papers only as Chemstream Holdings, a Pennsylvania company. Cross-referencing publicly filed corporate records from Pennsylvania and West Virginia, however, I was able to show that Chemstream appears to be controlled by a Pennsylvania coal magnate named J. Clifford Forrest, who had the misfortune of acquiring Freedom Industries only weeks before the Charleston chemical spill was discovered on Jan. 9. I also showed that, via other corporate vehicles, Forrest has proposed to loan his deeply troubled new acquisition $5 million to keep it operating during the bankruptcy process.
Now West Virginia-American Water is alleging that the loan, which would require bankruptcy-court approval, is actually a disguised tool to manipulate the bankruptcy process. Without naming Forrest, the water company warned the court that Freedom's owner is trying to use the loan to hold onto "those parts of the business that it deems valuable, abandoning the rest, taking the going concern value from the debtor, and leaving the debtor and its many creditors 'holding the bag.'"
West Virginia-American Water requested that the bankruptcy judge slow down the process, allow the water utility and other creditors an opportunity to get organized, and force Freedom Industries to be more transparent about its ownership structure and plans for satisfying creditors' claims.
So far, lawyers for Freedom and Forrest haven't responded to my inquiries. Presumably they will soon answer the utility's allegations in their own court filings. Meanwhile, Bloomberg Businessweek will stay on top of these strange legal doings in Charleston.
Before it's here, it's on the Bloomberg Terminal.
LEARN MORE