Rodriguez Says 2014 Ban Would Be His First 'Timeout' in 20 Years
Dex McLuskey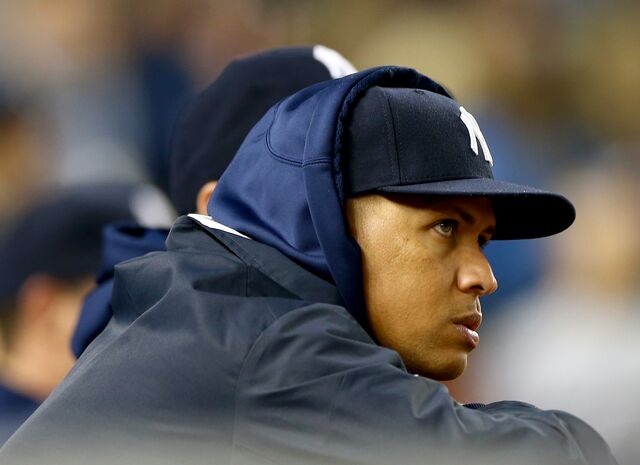 Alex Rodriguez said his season-long drug suspension from Major League Baseball may turn out to be a blessing, allowing him to rest and recuperate before returning to the New York Yankees in 2015.
"In the year 2014, the league could have done me a favor because I've played 20 years without a timeout," third baseman Rodriguez said at yesterday's opening of a gym he's affiliated with in Mexico City. "I think 2014 will be a year to rest mentally and physically prepare myself for the future and begin a new chapter of my life."
Rodriguez, 38, missed the first 110 games of the 2013 season while recovering from offseason hip surgery and then a mild quadriceps strain.
Three-time American League Most Valuable Player Rodriguez was speaking for the first time since an independent arbitrator on Jan. 11 reduced his original 211-game ban on an appeal to 162 games. Rodriguez is challenging the longest drug-related suspension in MLB history in federal court. The sanction will cost him about $25 million in salary.
The 14-time All-Star initially was suspended in August after MLB Commissioner Bud Selig said he used testosterone and human growth hormone over multiple years and tried to obstruct its investigation of Biogenesis of America LLC, a now-closed anti-aging clinic in Coral Gables, Florida.
"I have three years left on my contract starting in 2015 and I hope to play very well and finish my career in New York," Rodriguez told reporters. His comments were translated from Spanish by ESPN.
Before it's here, it's on the Bloomberg Terminal.
LEARN MORE