Wii U Discounts Hurt Nintendo in So Many Ways
By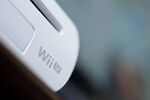 In the new market for video game consoles, three is becoming a crowd. Nintendo's attempt to keep pace with Sony and Microsoft isn't working, as big yearend discounts failed to persuade people to buy its products during the holiday season.
On Friday, Nintendo announced it would make about $800 million less than expected in the current fiscal year, which ends in March. The company said it would lose 25 billion yen ($240 million), after having forecast a net income of $527 million. This marks the third consecutive year the company will report a loss.
Nintendo says some of the surprise comes from a stronger yen driving up its costs, but the main reason is the company's difficulty selling Wii consoles. While many have been eager to declare the entire console system dead, Nintendo is the only patient showing symptoms at the moment. It now expects to sell 2.8 million Wii U systems over the course of the year. Sony has reported sales of 4.2 million PlayStation 4s as of Dec. 28, while Microsoft has sold 3 million Xbox Ones.
Overall, video game hardware sales in the U.S. reached their highest levels in three years last month, with Americans spending $1.37 billion in December, market researcher NPD Group told Bloomberg News. (This is still far below the high of $1.84 billion in December 2010.)
The trouble for Nintendo is not only that people aren't buying its products, but also that discounting prices means the company makes less on each one compared with its initial forecast. Nintendo cut the price of the Wii U to $300 in September. "We did not assume at the beginning of the fiscal year that we would perform a markdown for the Wii U hardware in the U.S. and European markets," Satoru Iwata, the company's president, said in a statement. Nintendo also said it had spent more money on advertising than expected. The failure of discounts to drive holiday sales has also been wreaking having on electronics retailers such as Best Buy and GameStop, who have reported bad holiday numbers.
Selling fewer consoles hurts Nintendo's ability to sell software, as well, which has much higher margins. Nintendo cut its forecast by half on how much Wii U software it would sell.