Hedge-Fund Lansdowne Buys Twitter Shares, Sells Ryanair
Chris Larson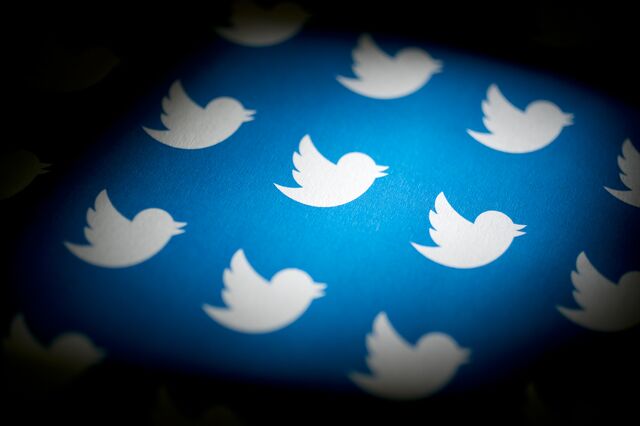 Lansdowne Partners LLP, the biggest European hedge-fund firm that focuses on stock picking, bought Twitter Inc. shares in the fourth quarter while selling its holdings in UBS AG and Ryanair Holdings Plc.
The firm sees an "immense" opportunity for the microblogging service "and discussions with potential advertisers give us decent comfort that more of it will materialize than the market expects," according to a letter to investors obtained by Bloomberg News. A spokesman for the London-based firm, which manages $17.5 billion, declined to comment.
Lansdowne said it bought a "modest position" in Twitter after the U.S. company raised $2.09 billion in an initial public offering in November, with the stock soaring 73 percent on its first day of trading. Lansdowne also sold an undisclosed amount of UBS shares in the fourth quarter amid "severe regulatory headwinds," wrote Daniel Avigad and Steven Heinz, who manage Lansdowne's European Long-Only Fund.
UBS "faces an attritional political and regulatory environment in Switzerland, with demands for a gold-plated Swiss leverage ratio of at least 6 percent," they wrote. "Such regulatory uncertainty could challenge previous commitment to return cash to shareholders in the near and medium term."
'Weak Trading'
UBS Chief Executive Officer Sergio Ermotti, in an interview with Bloomberg Television on Jan. 13, reiterated that the bank will boost its common equity ratio to 13 percent by the end of
2014. The Zurich-based company has pledged to start paying out more than 50 percent of profit as dividends after it reaches the goal.
Lansdowne owned 1.4 million shares of Dublin-based Ryanair, Europe's largest discount carrier, as of the end of the third quarter, according to regulatory filings. The firm sold the shares in the following three months due to "weak trading on the back of negative publicity," said a separate letter to investors, signed by Peter Davies, Stuart Roden and Jonathon Regis, who oversee Lansdowne's main Developed Markets Fund as well as two related global equity-focused funds.
Ryanair slumped 13 percent, the biggest drop in more than five years, on Nov. 4 after the airline revised its earnings outlook for the second time in two months. The company's shares are up about 6 percent this year.
Lansdowne may repurchase UBS and Ryanair shares, "should conditions or price improve their risk/reward," according to the letter.
Lansdowne's Developed Markets Fund climbed 33 percent in 2013 while the related Strategic Investment Fund rose 56 percent. It was the best-performing large European hedge fund in the first 10 months of the year, according to data compiled by Bloomberg.
Before it's here, it's on the Bloomberg Terminal.
LEARN MORE