Sundance's VIP Party Gatekeeper Can Get You on the List
But only if you're worthy. Christopher Ryan is the gatekeeper of Sundance Film Festival's VIP parties
Sheila Marikar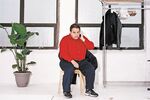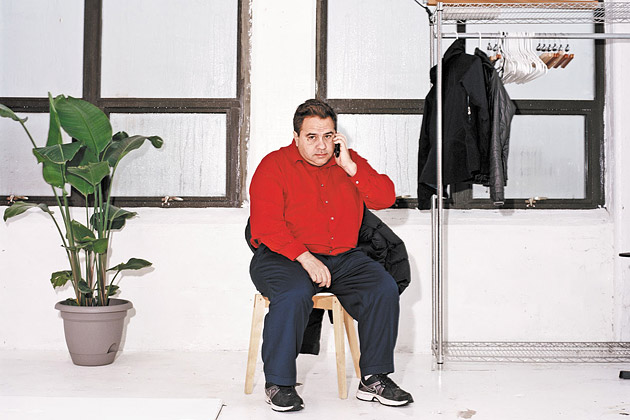 It's easy to miss Christopher Ryan among the glamorous hordes at the Sundance Film Festival in Park City, Utah, which runs through Jan. 26. A stout man with thick eyebrows and a puffy black parka, Ryan spends his days roaming the ski town's Main Street, clutching papers and a smartphone filled with the cell numbers of the most important producers, agents, managers, publicists, and journalists there. "At least once during Sundance, I'll get a call from a celebrity who says, 'My publicist said you'll tell me where to go tonight,'" he says with a hint of faux annoyance.
Ryan is the unofficial ringleader of the Sundance party-circuit circus. His domain is the calendar of 400 or so invite-only parties that pack the festival schedule and vie for powerful people's RSVPs. These include film premières (brought to you by Grey Goose) and snowboarding lessons (sponsored by Oakley). Then there are the "gifting suites" (presented by brands such as Hewlett-Packard, Eddie Bauer, and Nintendo), where swag is given away in hopes someone will see Paul Rudd skiing through Deer Valley with that new hat or Sofia Coppola pulling that cool camera out of her handbag at the Riverhorse on Main.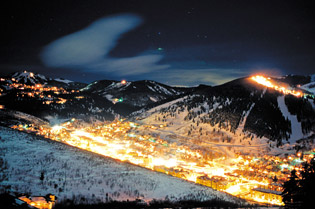 Since Robert Redford helped create Utah's indie-film showcase in 1981, it's transformed from a platform for emerging directors into a frenzy of marketing activity and product launches. Like Art Basel in Miami Beach, the Milan Furniture Fair, and Paris Fashion Week, Sundance has become the sort of social excursion that those with the right money or connections can enjoy without a valid professional reason. Forty-six thousand people are expected to show up at this year's festival, and many of them won't see a single film. But they do want to see stars: Anne Hathaway, Ted Danson, Rachel McAdams, Kristen Stewart, and Elisabeth Moss among them. Dinners attended by celebrities are intimate affairs, but the parties before and afterward often include open bars, club-caliber DJs, and thousands of dollars in freebies that revelers stockpile as if they're on Supermarket Sweep. And figuring out which of the 400 events are worth one's time—and which have the best gifts—is an admittedly high-class challenge.
That's where Ryan comes in. For the past seven years, he's curated a PDF party file he sends around each night to those he thinks deserve it most. Known simply as the List, Ryan's dossier compiles every detail—who, what, where, when, and how to get in, including an RSVP e-mail address—for swanky Sundance fetes. He's both an enforcer of exclusivity and, for the List's 200 lucky recipients, an all-access pass to fun. "I used to put public events on there, and I quickly stopped that," he says. "If it's invite-only, yes, it's definitely on the List."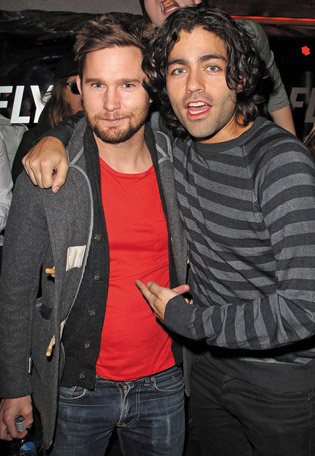 When he's not acting as a party-concierge-to-the-stars, Ryan, a Texas native, runs Oceanside Entertainment, a Los Angeles-based experiential marketing firm he opened in 2002. There, he works with brands such as Monster Beverage, Activision, and Absolut Vodka, a job that requires him to attend Sundance and similar festivals, each of which comes with its own deluge of party invitations. In 2006, overwhelmed with event options, he decided to create a spreadsheet and distribute it to friends and clients. It was such a hit that PR companies started to send Ryan their party info preemptively, hoping to attract more prominent names to their promotional bashes. "Chris flung the doors wide open, for better or worse, and exposed events that could use more people," says Hanna Bolte, who booked Sundance concerts for BMI artists for 12 years. "I'd know when the List went out because the quality of my RSVPs went up."
Neither those who submit events nor people who receive the List have to pay for access, but as its reputation grew, Ryan was able to attract sponsors. In 2012, Bing, the Microsoft search engine, paid $12,000 to be the title sponsor; Collective, a network of leaders in various fields, sponsored the List in 2013. This year, a relatively unknown Utah production company called Power & Industry paid $15,000 to have its name plastered on top of the PDF. "I've seen the impact of the List and what it does for a sponsor," founder Daniel Thompson says. "To get to walk into a party and say, 'I'm Daniel from Power & Industry, and I'd love to meet you,' it's a great icebreaker for any business." Ryan says he'll use the sponsorship money to build Android and iPhone apps for the List, and split any leftover profits with his partner, New York publicist Teresa deWilde, who helps with PDF layout and e-mail coordination.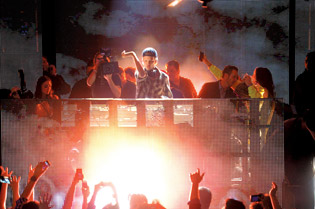 For the festival's 10-day duration, Ryan, a forty-something dude—he won't reveal his exact age, citing "industry standards"—holds power over the moviemaking elite. Gatekeepers such as Amanda Silverman, the managing director of the PR firm 42West; Will Ward, a co-founder of the talent management agency Roar; and even Redford himself are on the List. Ryan enjoys his time in the spotlight, perhaps because he's been on the outside, too: During his early days in L.A., as an assistant in Disney's television group, he and a buddy party-crashed their way through Sundance, sneaking in through rear entrances to mingle with celebrities. "These days," Ryan says, "you can't do that." Now, he throws around the term "crème de la crème" and repeats sentiments such as "I try to make sure the List gets to the right people—not just every Tom, Dick, and Harry."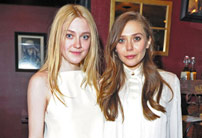 A few years ago, he stopped sending the List en masse to the three major talent agencies, William Morris Endeavor, Creative Artists Agency, and International Creative Management, because, he says, assistants would get their hands on it and "blast it out to their friends." To catch crashers, Ryan lists fake events with RSVP e-mail addresses that redirect to his in-box, then axes respondents he doesn't recognize. "I once put a 'Dubai Film Financing' party on there and said everyone was going to get a free first-class flight to Dubai." He received more responses than he could count. (In 2011 he included a note at the top of the List that read, "Already, I see that someone sent it to two ABC Bachelor reality contestants. This is not allowed.") This year he plans to password-protect the List and track IP addresses so he can instantly ban people who share passwords, crushing their chances of getting into the two hottest events at the festival: the HBO party at Claim Jumper restaurant and the Kendrick Lamar concert at Park City Live, both on the 18th.
Ryan's reputation has spread to other industries. He's made similar sponsored lists for San Diego's Comic-Con International and plans to help build one for the South by Southwest music festival this spring in Austin, Tex. He and deWilde have also been asked to make lists for New York's Mercedes-Benz Fashion Week, the Tribeca Film Festival, and the Toronto International Film Festival. "If in 20 years I'm still doing this list and it becomes a thing, I would love that," he says, mentioning his hero, Irving Paul "Swifty" Lazar, the Hollywood talent agent whose Oscar parties were legendary in the 1980s. "But I want money for it."
Before it's here, it's on the Bloomberg Terminal.
LEARN MORE