Yes, Sundance Has Movies, Too
The five most anticipated films and the companies that will snap them up
By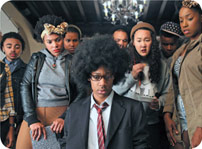 The five most anticipated films and the companies that will snap them up.
Dear White People
This comedy pairs controversial subject matter (an Ivy League college is thrown into turmoil over a racial incident) with irreverent humor. Director Justin Simien made news when he crowdfunded his film with help from a captivating trailer. It could be well served by an independent-minded outfit such as Oscilloscope Laboratories. If there's a bidding war, expect Weinstein Co. to swoop in.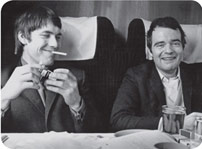 Lambert & Stamp
The best films at Sundance are usually the documentaries, and this one, about the aspiring filmmakers who wound up managing the Who, sounds like a slam-dunk with classic rock fans. Sony Classics has done well with music docs in the past. Its Searching for Sugar Man sold for mid-six figures; the same could happen here.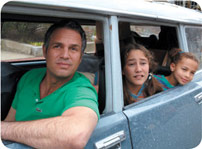 Infinitely Polar Bear
Mark Ruffalo and Zoe Saldana star in a comedy about a manic-depressive trying to take care of his kids to win back their mother? With J.J. Abrams as an executive producer? This one will definitely sell, and if it's any good, it'll sell for a lot—think mid- to high-seven figures—and probably to one of the big studio specialty arms like Fox Searchlight Pictures or Sony Pictures Classics.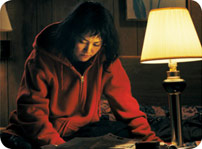 Kumiko, the Treasure Hunter
It sounds lovely and weird: A lonely Japanese woman heads to rural Minnesota to seek out the hidden money from the movie Fargo, which she's convinced is real. Surreal subject matter may keep it from becoming a huge seller—maybe high-six figures—but an edgy outfit such as IFC Films could probably do wonders with it.

 


Low Down
This true-life story of a drug-addicted bebop pianist trying to raise his teenage daughter stars two talented performers, John Hawkes and Elle Fanning. Searchlight did a good job with Hawkes's last awards contender, The Sessions, which it bought for about $6 million in 2012, and this looks like a natural fit. But Weinstein could also be in the running, especially if it smells gold statues.
Before it's here, it's on the Bloomberg Terminal.
LEARN MORE