Three Reasons S&P Says California's Future Is Looking Bright
By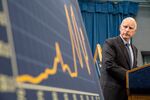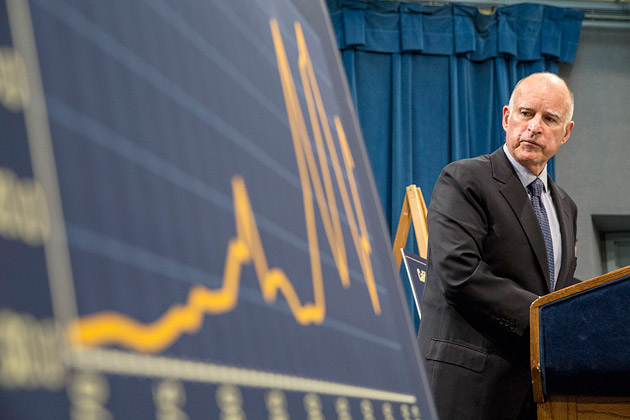 The rating firm Standard & Poor's has some good news for California. The state's outlook, it says, is now "positive," up from "stable." The analysts are so optimistic that on Jan. 14, when revising the outlook, they said the state's credit rating could be upgraded in two years. Governor Jerry Brown, a Democrat, released his budget proposal last week and, as he did last year, announced a surplus—but urged caution to not spend it all at once. According to the new report from S&P, while the surplus is nice, that's not the reason it thinks an upgrade could be on the horizon.
First, the analysts like a change in 2011 that over time has allowed Brown to lay the groundwork for a more stable future. The measure, Proposition 25, allowed the legislature to pass a state budget with a majority of votes. Previously, any budget needed two-thirds approval, which created political gridlock and led to situations such as what happened with the 2011 budget, which was passed 100 days after the fiscal year started. Such uncertainty made it harder for the state to get the short-term loans needed to pay expenses early in the year as it waited to collect taxes, which mostly came later in the fiscal year. To manage its cash flow, the state resorted to all sorts of convoluted, one-off fixes, including issuing IOUs and borrowing from other state funds. The piecemeal approach, S&P says, prevented the state from dealing with its bigger fiscal problems.
Second, the analysts really like Brown. He has focused on paying down what he dubbed "The Wall of Debt," the $35 billion in loans, IOUs, and other liabilities that had piled up. While his proposed new budget does increase spending, it also accelerates payments on the debts.
Finally, S&P really, really likes Brown's new proposal for a rainy day fund. California's budget is dependent on taxing the wealthy on their income and capital gains, which fluctuate greatly. Brown's proposed fund would set aside excess capital gains taxes in flush years and save them for down years as a way to smooth out the revenue.
Taken together, S&P says the state is on the path to "fiscal recovery."
Before it's here, it's on the Bloomberg Terminal.
LEARN MORE