Tory Seeking to Keep U.K. in EU Says Out Vote Might Help
Robert Hutton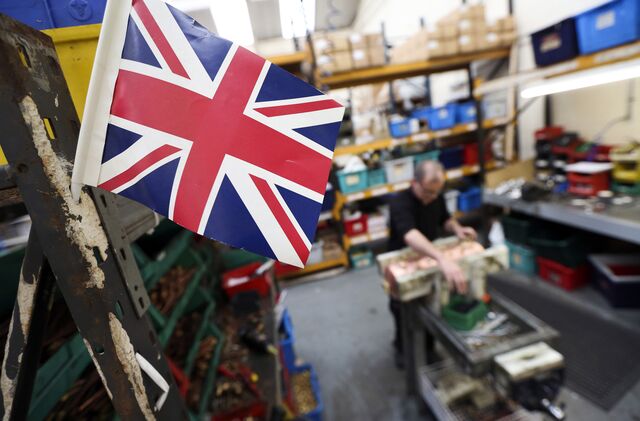 A Conservative lawmaker tasked by David Cameron with finding a path to keeping Britain in the European Union said such talks might be helped by a referendum vote to leave the bloc.
The Fresh Start Project, a group of Tories who've published proposals for overhauling the 28-nation EU, has been encouraged by Cameron to meet lawmakers and diplomats from other countries in the bloc to make the case for change and explore ways of achieving it. The group held a simulated exercise last year to test how negotiations might pan out.
"What we fail to consider is what 'out' really means," Andrea Leadsom, co-founder of Fresh Start, said in an interview in London. "If Britain votes to leave the EU, we haven't left: we start negotiations. That set of negotiations to leave may even be more fruitful than the negotiations before the referendum."
Leadsom's comments, made before a two-day conference organized by the group starting in London tomorrow, show how willing even those British Tories who, like her, say they favor EU membership are to contemplate exit from the bloc. They may be aimed at convincing politicians in other European capitals that Britain is serious about leaving if it doesn't get its way in renegotiating membership terms.
Leadsom, who's a member of Cameron's policy board, said she personally favors staying in a "profoundly reformed EU" because of "the potential of a globally competitive trade bloc."
'British Option'
Business for Britain, a lobby group backing Cameron's call for a 2017 referendum, proposed a "British option" today for EU membership, under which the U.K. would keep access to the single market while firms that don't export to Europe could opt out of EU rules.
The Business for Britain paper argued that 95 percent of companies don't trade directly with Europe and so could be exempted from health-and-safety, employment and consumer regulations. It didn't specify which ones. The group didn't have any estimate for the number of companies that supply exporters and so would still have to abide by EU rules under its proposals.
Business Secretary Vince Cable, from Cameron's pro-EU coalition partners, the Liberal Democrats, responded to the proposal by saying one in 10 U.K. jobs relies on trade with the EU.
``We should be supporting all British businesses to take advantage of the single market, not holding them back by shutting the door on the biggest trading bloc in the world,'' Cable said in an e-mailed statement.
According to Andrew Hawkins, a pollster with ComRes Ltd., those campaigning for the U.K. to leave the EU need to reassure people that an "out" vote wouldn't be dangerous.
"Referendum campaigns are always vulnerable to the fear factor," he said in an interview. "In the case of the EU, the fear of leaving is greater than the fear of staying in."
Before it's here, it's on the Bloomberg Terminal.
LEARN MORE