West Virginia Chemical Spill Goes Hollywood: Erin Brockovich Arrives on the Scene
Paul M. Barrett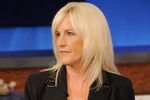 The West Virginia water contamination crisis entered the celebrity phase, as Erin Brockovich announced she's on the scene. While the Hollywood-honored consumer advocate injected some sizzle into the chemical-spill drama that, beginning on Jan. 8, cut off water to 300,000 people, Brockovich's arrival also signaled that out-of-town mass-tort law firms are on the way.
Brockovich's brassy tactics as a paralegal in a big pollution case in California resulted in the making of the 2000 feature film, Erin Brockovich, starring Julia Roberts in memorably low-cut blouses. Since then, Brockovich has appeared widely on television and worked as a consultant with well-known plaintiffs' law firms.
On her website, Brockovich announced that she and her "team are currently investigating" the major chemical spill in the Elk River in Charleston. She has turned up on cable television in recent days to talk about the emergency in West Virginia and has suggested that criminal charges could be warranted. She hasn't been terribly specific about who ought to be indicted, although the U.S. Attorney's Office in Charleston has said it's investigating, too. The plant from which the coal-processing chemical leaked is owned by a closely held company called Freedom Industries. Its executives have said they're cooperating with federal and state officials. No word on their interaction with Brockovich, if any.
The Brockovich website asks visitors seeking more information to leave their names, e-mail addresses, and phone numbers. Those who do should not be surprised if they receive some kind of feeler on behalf of one of the New York or California law firms for which Brockovich drums up business. Weitz & Luxenberg of New York, for example, boasts of its affiliation with her. "The public shares a unique bond with Erin because they can relate to her real-life battle against a corporation that effectively poisoned a community's groundwater," attorney Arthur Luxenberg says on his firm's website. "We knew there was no better partner who would add depth, value and passion to our work." The Weitz & Luxenberg site already has a page devoted to "chemicals in Charleston."
The parachuting in of out-of-town legal talent hasn't gone unnoticed among members of Charleston's well-populated local plaintiffs' bar. In a region nicknamed "Chemical Valley" and home to dangerous mining operations, there has long been ample demand for the services of injury lawyers. "We really don't need help from Weitz & Luxenberg," says Anthony Majestro of Charleston's Powell & Majestro. An expert on class actions, Majestro has teamed up with two other local firms—Hill, Peterson, Carper, Bee & Deitzler and Bucci, Bailey & Javins—in one of the 18 suits, at least, that have already been filed so far against Freedom Industries in the wake of the water-system shutdown, according to our colleagues at Bloomberg News.
One suspects that in conjunction with the filing of some future legal action over the chemical spill, Brockovich will materialize for the press conference to capitalize on her "unique bond" with the public.
Before it's here, it's on the Bloomberg Terminal.
LEARN MORE